New #Studio6Live Vids In October: Megamall, Strange Breed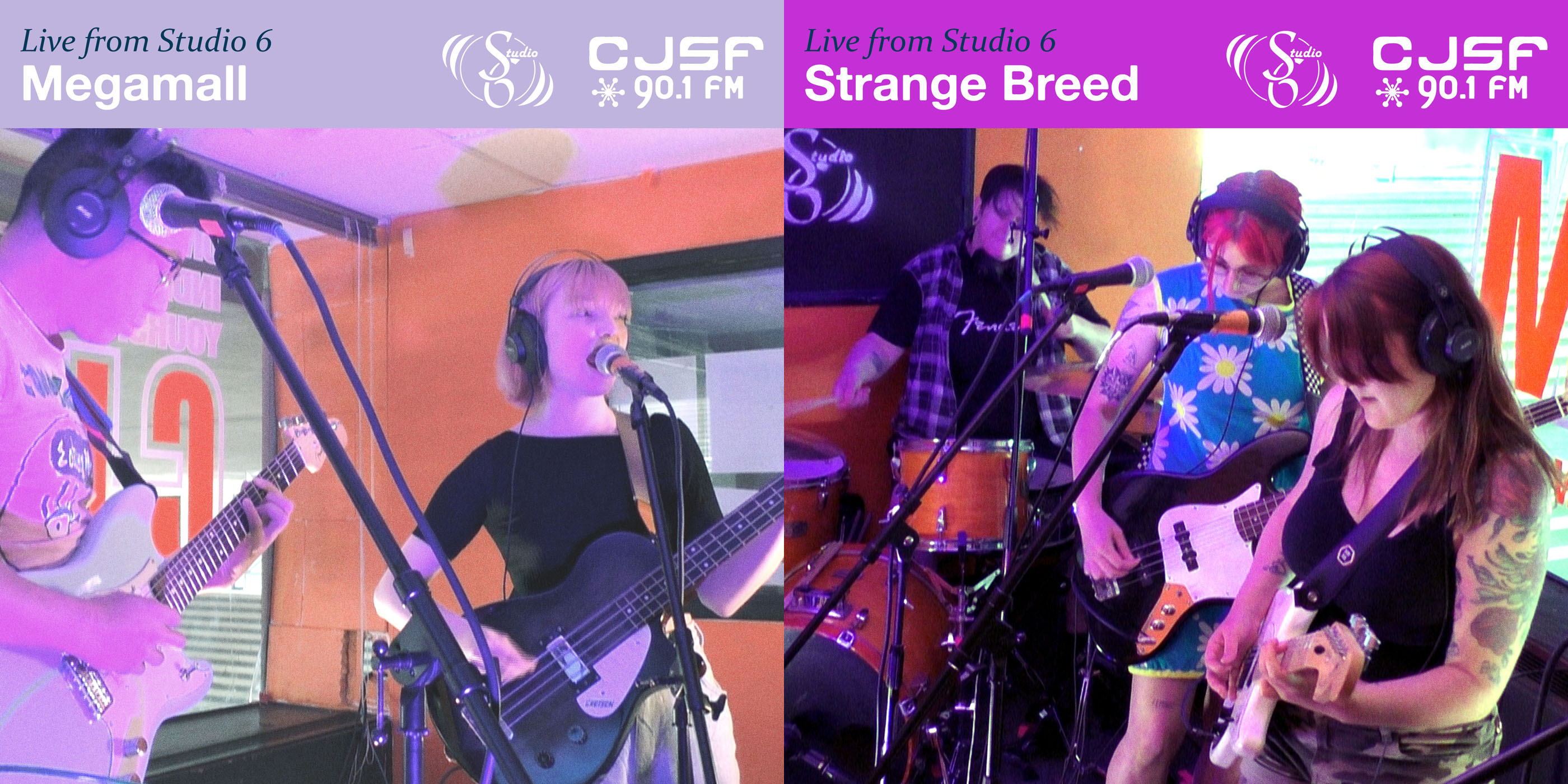 Our #Studio6Live series continues its mission of improving representation for local and independent artists with a pair of new videos this October! 
Episode 6 of #Studio6Live features alt-rockers and seasoned local pop vets Megamall. Watch them play a short and sweet set for us in this Live session, recorded in May.
Episode 7 features all-queer, all-female power quartet Strange Breed, who joined us at the end of June to record this #Studio6Live session! Watch them rattle the walls of our Interview Room studios at CJSF Burnaby with their brand of garage rock and social commentary - see the video below:
Stay tuned to #Studio6! Subscribe to the CJSF YouTube channel to be notified when new #Studio6 sessions go online. 
Date:
Friday, October 25, 2019 - 16:15
Posted on:

25 October 2019

By:

cjsfpr