So You Want to Get On-air??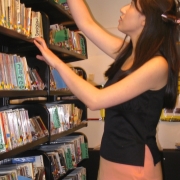 What are you going to do?
CJSF strives to provide radio programming that is innovative and reflective of the diverse voices of our campus and surrounding community. We provide music and information that is not covered by mainstream media. There are three general formats of programs on CJSF: music, spoken word, and mixed programming.
Music: Most of our music programming is genre based (e.g. hip hop, indie rock, electronic, jazz, etc.) We also have short and longer-term availabilities within our Jumbalaya timeslots. These are timeslots in which all of the music played is taken from our playlist (CD's and records that the station has recently received).
Spoken Word: These programs focus on news, social/political issues, humor, arts/entertainment, etc. Several time slots each week are open to volunteers' recordings, interviews, and productions. We also hope to form a News Collective. To get involved contact the Spoken Word Coordinator at cjsfpa@sfu.ca or call 291-4423
Mix: These programs play more music than allowed on spoken word shows, but contain more spoken word material than music shows. These shows often integrate the music and spoken word elements together to get their message across.
For all shows, it's important to remember… we're not commercial media!
This means, we want an alternative to the for-profit, non-community focused programming that congests our airwaves. Anyone can come in and spend hours spinning records or talking on air. We want you to try to provide that little bit more for your audience that makes campus/community radio innovative, challenging and exciting. Look for what's not currently on our programming grid and fill the void.
There are also existing programs that you can join. Many shows are seeking co-hosts, collective members, contributors, and temporary replacements. Ask the Program and Spoken Word Coordinators for ideas and contacts. CJSF also hosts many special days of programming and features. This includes International Women's Day, Homo-Phono, World AIDS Day, etc. Everyone is encouraged to get involved with music or spoken word programming for these days.
We especially look for news and music that are not currently represented in our current programming, such as…a playlist world music show, disability/mental health issues show, women's issues spoken word show, folk/roots music show, etc.
CJSF also must abide by the Canadian Radio, Television, and Telecommunications Commission (the CRTC), which guidelines for the amount of new Canadian music that gets played within a program. You must be willing to work within these percentages within your show. All DJ's also must give out community info during their program. This is done by reading and playing Public Service Announcements (PSA's)
Proposals
If you've completed the on-air training, you need to submit a demo and a show proposal to the Programming Committee.
The show proposal form is an outline of what exactly you want to do on the air. However, you should first discuss your ideas with the Programming Coordinator or the Spoken Word Coordinator. This will minimize the chance of wasting time to prepare a show proposal that CJSF does not need. We can tell you what programs are already abundant on the airwaves and hence less likely to be approved. We can also give you feedback and assist you in your ideas for your show proposal.
What do I do for my demo?
The demo tape should be 20-30 minutes long. This should be an exact replication of how your show will sound on air. You must fill out a program log, meet CRTC requirements for Canadian content, read applicable PSA's and meet the other goals you set out to do with your proposal. After you record your demo, you must listen to it to ensure that the sound levels are even and that it is ready to be submitted to the reviewing committee.
You can give your show proposal directly to the Programming or Spoken Word Coordinator or drop it off in the PSC mailbox for review. From there, the programming sub-committee (PSC) will read and listen to your proposal to determine whether it will help to broaden and strengthen our on-air programming. The PSC Committee is composed of the Programming Coordinator, Spoken Word Coordinator, Music Director and volunteer programmers.
Other hints:
Be realistic. Don't over commit yourself. Instead think of what is practically possible on a continual basis. We're concerned with how your ideas will translate into on-air programming
Search the resources. The CJSF music library is your friend. Book time in Studio B to listen to music from the station. If you think we're missing some good music, talk to the music director about record labels that should be sending us their stuff
Volunteer with an existing program. We have several shows that are always looking for new volunteers.
Work with Open Mic and other fill-in slots. This is a great way to learn about new music in a variety of genres and to expose the good stuff to the listening audience. We have one-off and longer shifts available in as variety of times. Contact the Programming Coordinator for more information.
Take your time. Spend time researching and practicing before you submit a proposal. Start off by volunteering at the station, this will show that you're dedicated and willing to put time and effort into your work here.
If your show is not approved, don't take it personally. We get many proposals for shows that are abundant on our station or don't quite fit our programming mandate. There are still many other ways to get involved on-air. These include being a substitute DJ for fill-in or Jumbalaya slots, do sound production work, conduct interviews, record events and speakers, work with a collective on a show, review arts and entertainment events, and much more. Many of these volunteer opportunities will also help give you a better idea of what's going on at the station and give you a clearer focus of what kind of programming we're looking for.
Good luck!
For more information contact:
Programming Coordinator cjsfprog@sfu.ca (778) 782-4423 
Spoken Word Coordinator cjsfpa@sfu.ca (782) 782-4423