Speak Up, Listen Up, Act Upon playlist for 03/25/2022
| Artist | Title | Album | Label | Link |
| --- | --- | --- | --- | --- |
| Manu Dibango | Soul Makossa | Soul Makossa | | |
| Charlotte 'Sista C' Ferrell | Love Time, Poem Time | Just for You | | |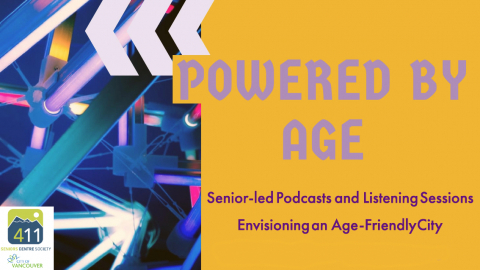 Sista C presents episode 99 of the Powered by Age: Age-Friendly City Podcast: Healing Through Smell and Touch
Our host #CharlotteSistaCFerrell welcomes us to our continuing celebration of International Women's History Month and its theme #Breakthebias. Our featured presenters share how they broke dual biases against discontinuing traditional nursing to master extensive new skills and knowledge required for multi-discipline holistic health practitioners.
Rohanna Goodwin-Smith, author of the new book, Scent and Soul, reveals the boldness required to retire as a RN then delve into researching the essential functions of the sense of smell and becoming a registered aromatherapist. She shares a wealth of information on the essential roles our sense of smell plays in health or healing.
Yoshimi Yokano describes the biases and scorn she faced when she gave up her nursing career to become a therapeutic massage practitioner. She reads her poem Healing Work and stresses the importance of having family members understand and support what you love to do and getting in touch with our innate healing powers.
Neall Ryon reads I am Tomorrow, his poem about the impact our lifestyles have on our health.
Sponsored by the 411 Seniors Centre Society; The Government of Canada: New Horizons Grant; and G & F Financial.
Highlighted/Featured Program:
Posted on:

25 March 2022

By:

cjsfpa