Verses Festival of Words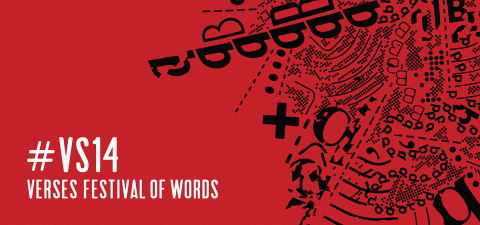 CJSF sponsors the Verses Festival of Words on now until April 12. Verses celebrates the transformative power of words – written, spoken or sung. Verses takes place annually at venues clustered around East Vancouver's Commercial Drive. This cultural district is the heart of  Vancouver's spoken word community. "I love that Verses...brings together so many different styles of poetry and such an array of voices and talents." ­ Evelyn Lau, Vancouver's Poet Laureate
April is National Poetry month and we suggest you celebrate with the alternative poetry scene at Verses Festival of Words, sponsored by CJSF, continuing through April 12, 2014 at various venues along Commercial Drive. Click through for the full schedule.
"Verses is invigorating: Great curation, real enthusiasm, real vision. Great poets." ­ Sean Cranbury
Listen to Smitten by the Written talk to Jillian Christmas, Artistic Director and Verses VanSlam Champion, talk about her writing and the festival.
Listen to Brendan McLeod, spoken word musician, speak to the Arts Show about hosting, teaching and performing at the festival.
On Saturday, April 12 Verses Festival closes with a SLAM! (plus two other events):
Word Circus – 1pm at Havana Theatre – a whirlwind of words from Sheri­D Wilson, James Lamb, Billeh Nickerson and reigning Canadian Indie Poetry Slam Champion Ikenna 'OpenSecret' Onyegbula.
East Van Poetry Salon – 2pm Havana Theatre FREE – publishing in the 21st Century with Poet Laureate Evelyn Lau and Sean Cranbury of Books on the Radio
Canadian Individual Poetry Slam FINALS – 8pm Rio Theatre – top 12 slam poets in Canada compete for top spot with a special performance by Evelyn Lau, Vancouver Poet Laureate.
You can follow the CIPS competition with LIVE scoring and standings at versesfestival.ca and @VanPoetryHouse
CIPS is sponsored by Spoken Word Canada. The winning poet receives $1000 and, for the past three years, has been given an all-expenses paid trip to represent English Canada at the World Cup of Poetry in Paris by the Fédération Française de Slam Poésie.
"For my money, Verses is the premier spoken word festival in Canada. The Canadian Individual Poetry Slam Championship offers artistic development through slam like no other poetry festival in the country. The format of the competition stretches you, testing your ability to write poems, perform them, and then find ways to connect to a given audience within different time constructs. The unpredictability of the marathon competition provides an added depth of excitement to the festival." - Ikenna 'OpenSecret' Onyegbula, CIPS Champion 2011, 2013
Posted on:

11 March 2016

By:

Administrator