Antichrist
CJSF volunteer Hayley Gauvin reviews Lars Von Trier's controversial and provocative film Antichrist at this year's Vancouver Film Festival...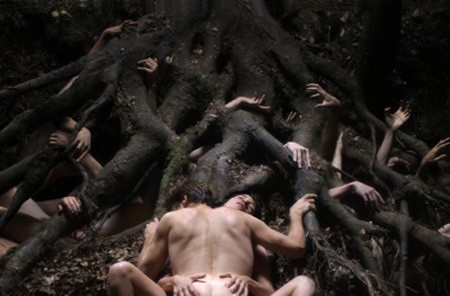 There is little to no room for fence sitting when it comes to this movie. Antichrist has left audiences at Cannes, Toronto, New York, and now Vancouver at the opposite poles of outrage and elation. The film is very controversial, very graphic, and not for the faint of heart.
Through their own negligence "She" and "He" (Charlotte Gainsbourg and Willem Dafoe), a middle-aged couple, suffer the loss of their toddler son. When the intense grief of Gainsbourg's character threatens long-term depression her therapist-partner brings her to their cottage in "Eden" to aid her recovery.The incredibly creepy tone of the film, reminiscent of Japanese horror, crescendos slowly into insanity and culminates into slasher-flick chaos.  
 Lars Von Trier says he has no reason to justify Antichrist, though it has been accused of being pointless, misogynistic, art-house crap. Don't let that affect your decision. Personally, I liked it and I plan to see it again.  Antichrist will open in theatres across Canada on October 23rd, 2009.
Posted on:

11 March 2016

By:

Administrator

Author: Hayley Gauvin