Winter 2018 Special Programming: World Children's Day, Nov. 20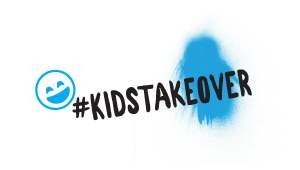 This Tuesday, tune in for the first of this winter's Talk programming specials on CJSF 90.1 FM! We're marking World Children's Day on Nov. 20 with a #KidsTakeOver: eight hours of special programming featuring the voices of youth under 18, in partnership with The Scope at Ryerson and other NCRA stations across Canada.
Between the hours of 10am and 6pm Pacific time, you can hear:
Highlights from CJSF's Radio Kids Camp broadcast, presented by this year's Kids Camp counselors.

The Identity Project, a

radio drama written, produced and performed by high school students last year - plus a behind-the-scenes segment where the students discuss the process of creating it.

One hour of live radio produced and hosted by Burnaby high school students as part of a program called ACE-IT, airing 2-3pm Pacific time.
Stay tuned to cjsf.ca, @cjsf on Twitter and @cjsfradio on Facebook and Instagram for more updates on special programming and other goings-on at CJSF!
Date:
Sunday, November 18, 2018 - 20:00
Posted on:

18 November 2018

By:

cjsfpr