Studio 6 Presents: Nite Sun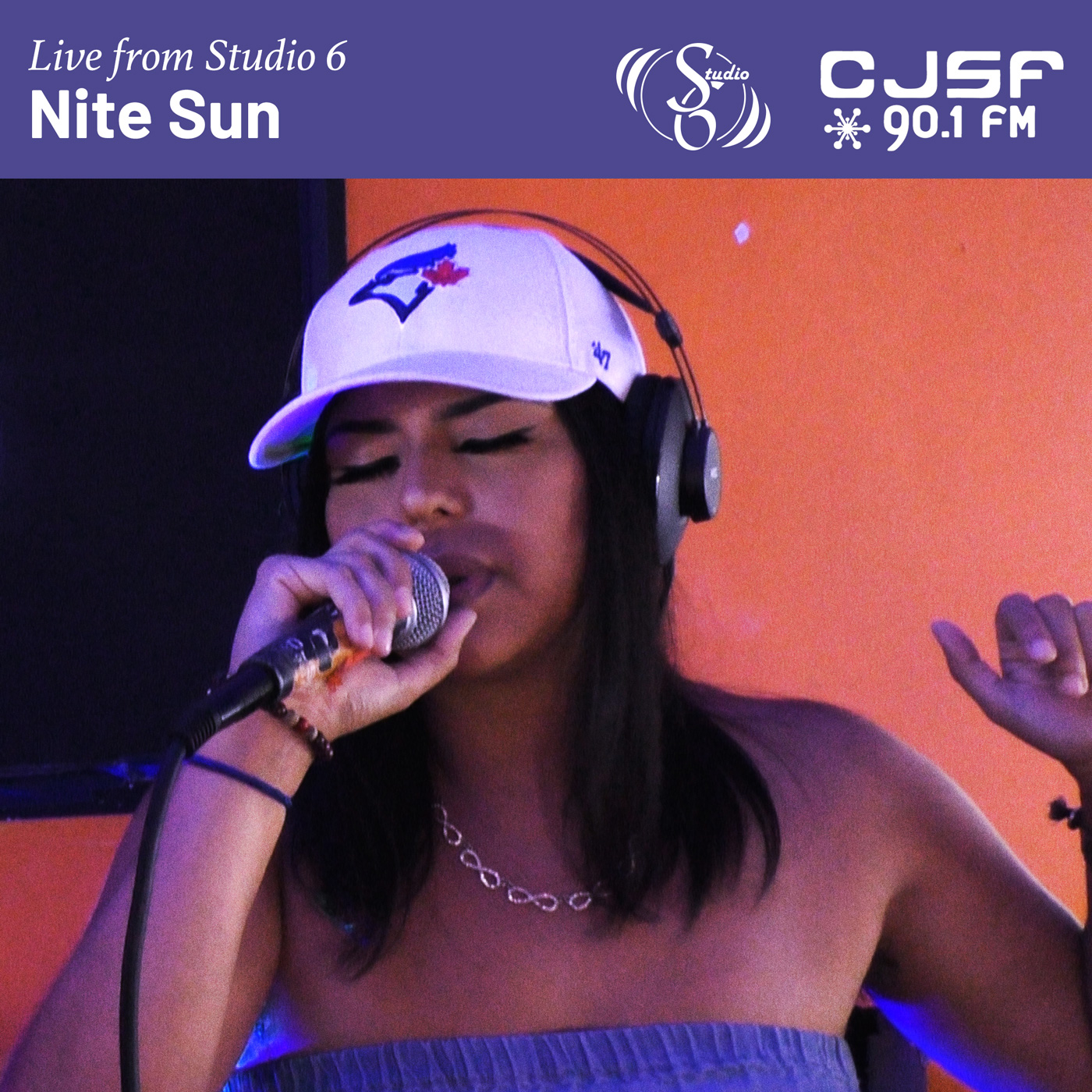 This week, after a nearly year-long hiatus, #CJSFStudio6Live is back with some new (old) videos! In Episode 15 of #Studio6Live, watch Cree-Métis hip-hop artist Nite Sun drop knowledge in the form of uplifting rhymes about self-discovery and Indigenous resurgence.
Session recorded August 8, 2019, at the CJSF Interview Room Studios. Hosted by Jesse Wentzloff.
WATCH ONLINE
You can watch Episode 15 of #CJSFStudio6Live (ft. Nite Sun) anytime on CJSF 90.1 FM's YouTube channel - click the video below to play it here or to go to its YouTube page:
FOLLOW NITE SUN ONLINE
Check out Nite Sun's website to learn more about their wide-ranging creative endeavours: visit https://tipiskawpisim.com today!
WANT MORE?
Stay updated on the latest from #CJSFStudio6: subscribe to the CJSF 90.1 FM YouTube channel at http://bit.ly/SubscribeCJSFYouTube and click the bell while on YouTube to get new video notifications, and check out our #Studio6 archives at https://cjsf.ca/studio6.
For more CJSF updates, visit cjsf.ca and follow us on social media:
- Twitter: https://twitter.com/cjsf
- Facebook: https://facebook.com/cjsfradio
- Instagram: https://instagram.com/cjsfradio
Date:
Wednesday, February 24, 2021 - 15:30
Posted on:

24 February 2021

By:

cjsfpr