Meet and Greet @ CJSF: Thursdays from Sep. 28 to Oct. 12, 2023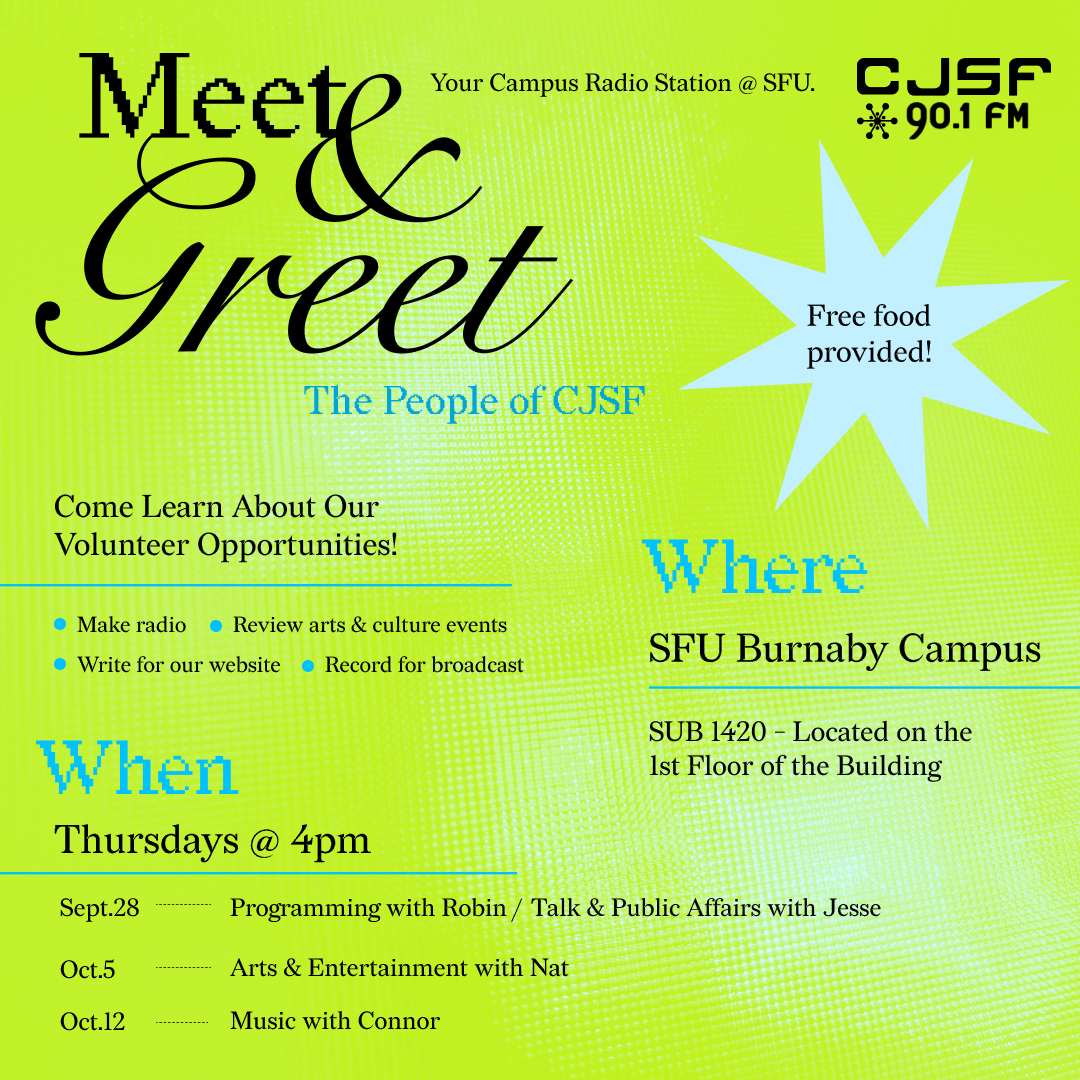 On SFU Burnaby campus Thursdays? Drop by our main studios at SUB 1420 (1st Floor) at 4pm every Thursday from Sep. 28 to Oct. 12 and join us at one of our weekly Meet and Greet sessions!
Meet the people of CJSF and learn about our volunteer opportunities in these areas:
- Sep. 28: Programming with Robin / Talk & Public Affairs with Jesse
- Oct. 5: Arts & Entertainment with Nat
- Oct. 12: Music with Connor
Make radio! Review arts & culture events! Write for our website! Pre-record content for broadcasts! Find out how you can get involved in all these activities and more, all while enjoying free food and great company.
GET IN TOUCH
Looking to get in touch with Robin, Jesse, Nat, Connor, or any of our other departmental coordinators here at CJSF? Visit cjsf.ca/contact_us for their contact info!
Interested in volunteering at CJSF? Our Volunteer Coordinator Juju would love to hear from you! Email vol4cjsf@sfu.ca to get started on your CJSF volunteer journey.
Date:
Monday, September 25, 2023 - 07:45
Posted on:

25 September 2023

By:

cjsfpr