International Women's Day 2018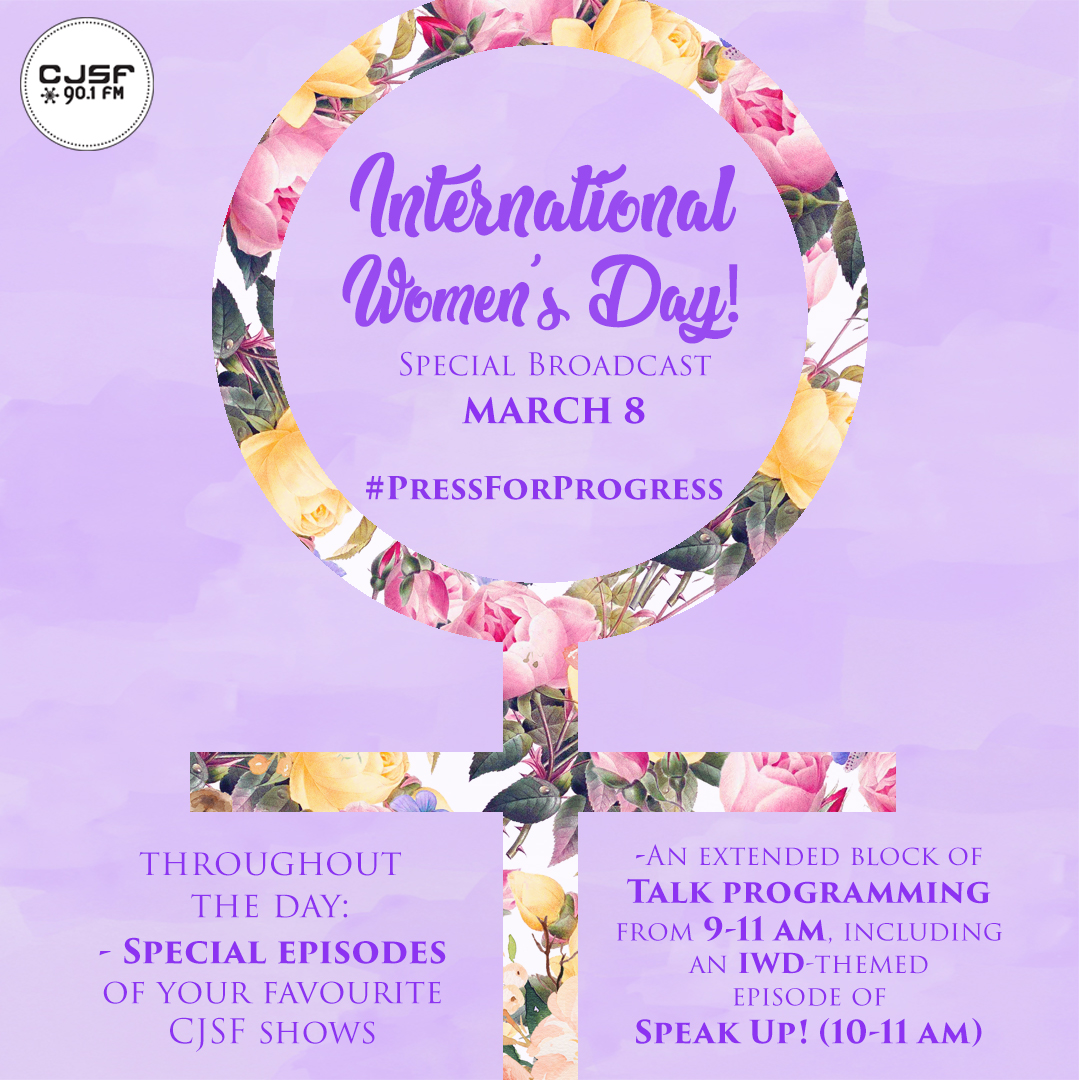 International Women's Day is this Thursday, Mar. 8! To mark the occasion, we'll be broadcasting special episodes of your favourite CJSF shows, including:
Speak Up! (part of an extended block of IWD-themed Talk programming starting at 9 am) 
and more!
Also on Mar. 8: the second instalment of our Record Club Listening Party, focusing on Women in Hip Hop, running from 5-8pm. Can't make it into the station for the party? Tune into the Arts Show from 7-8pm for a special Record Club live discussion segment: call or text 778-782-2573 or send a tweet @cjsf to join in or request a song!     
Date:
Monday, March 5, 2018 - 15:15
Posted on:

5 March 2018

By:

cjsfpr