Happy Holidays from CJSF (+ 2020 Photo Contest)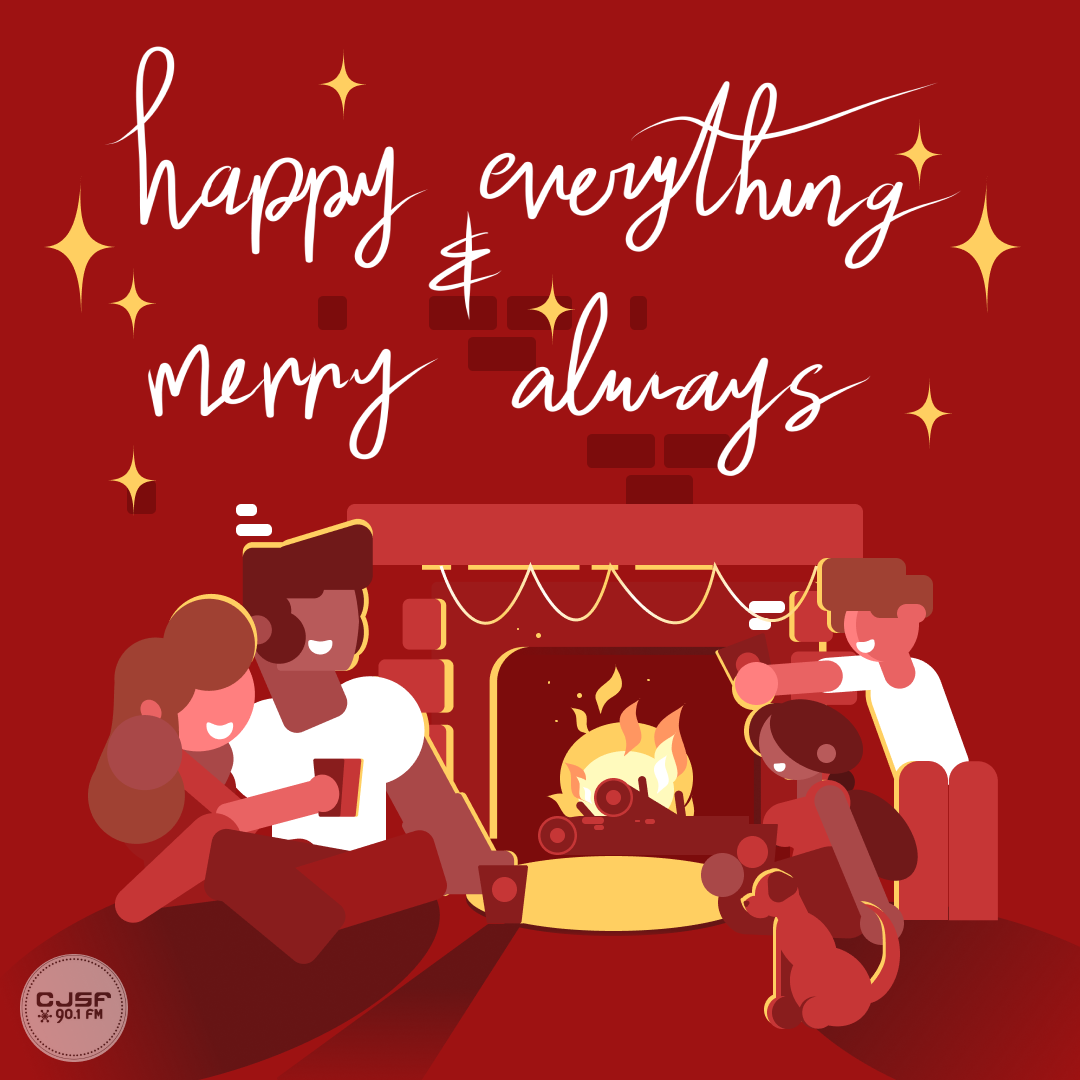 From all of us at CJSF, we wish you and yours a happy and safe holiday season. As 2020 passes into hindsight, try taking stock of this year's highlights for you - literally, in fact, for we are holding a photo contest over the holiday break.
DM us your 2020 pictures and enter into a draw for one (1) surprise #CJSFSwag prize pack, to be sent safely to your home sometime in the New Year if you are the lucky winner! Terms and conditions below.
CONTEST TERMS AND CONDITIONS:
Photo contest submissions end at midnight on Jan. 31, 2020; these submissions will be posted to CJSF's social media channels as a single post on the same day, space allowing. Prize pack winner will be chosen randomly from photo contest entrants across all CJSF messaging channels (i.e., Facebook, Twitter and Instagram DMs) and will be asked to provide a mailing address to cjsfpr@sfu.ca, to facilitate the delivery of said prize pack.
Date:
Friday, December 18, 2020 - 10:45
Posted on:

18 December 2020

By:

cjsfpr