CJSF Virtual Record Club #1 ft. The Vancouver Mixtape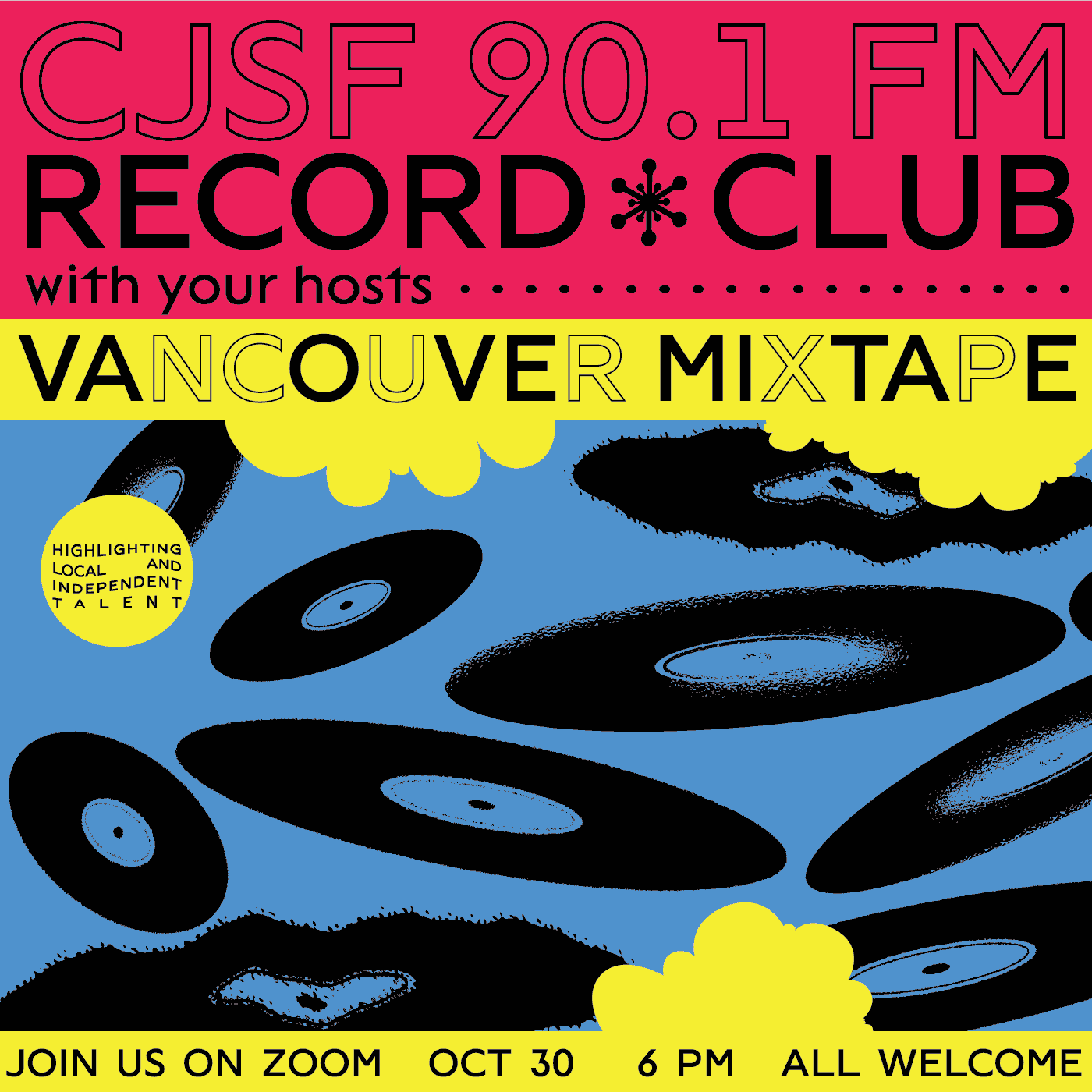 Miss gathering in groups to listen to music? We at CJSF hear you, and present to you the long-awaited second CJSF Record Club of 2020 - now in a convienient and safe virtual form.
Join Jamie and Jesse of The Vancouver Mixtape at 6pm this Friday, Oct. 30 for a fun online pre-Halloween and pre-Fundrive* get-together!
Wear a costume or come as you are, from wherever you are. Snacks and/or drinks are highly encouraged.
(* Watch this space for more details about the 2020 CJSF Fundrive, which will be taking place from Nov. 2 to 8.)
LOG IN TO THE RECORD CLUB:
Visit the CJSF Virtual Record Club #1 Facebook event page to RSVP and for the Zoom link to this Friday's Record Club.
Questions, kudos or suggestions (musical or otherwise?) Email the CJSF Music Department at cjsfmusc@sfu.ca!
Date:
Sunday, October 25, 2020 - 10:30
Posted on:

25 October 2020

By:

cjsfpr