CJSF Radio Kids Camp 2019: returning this August!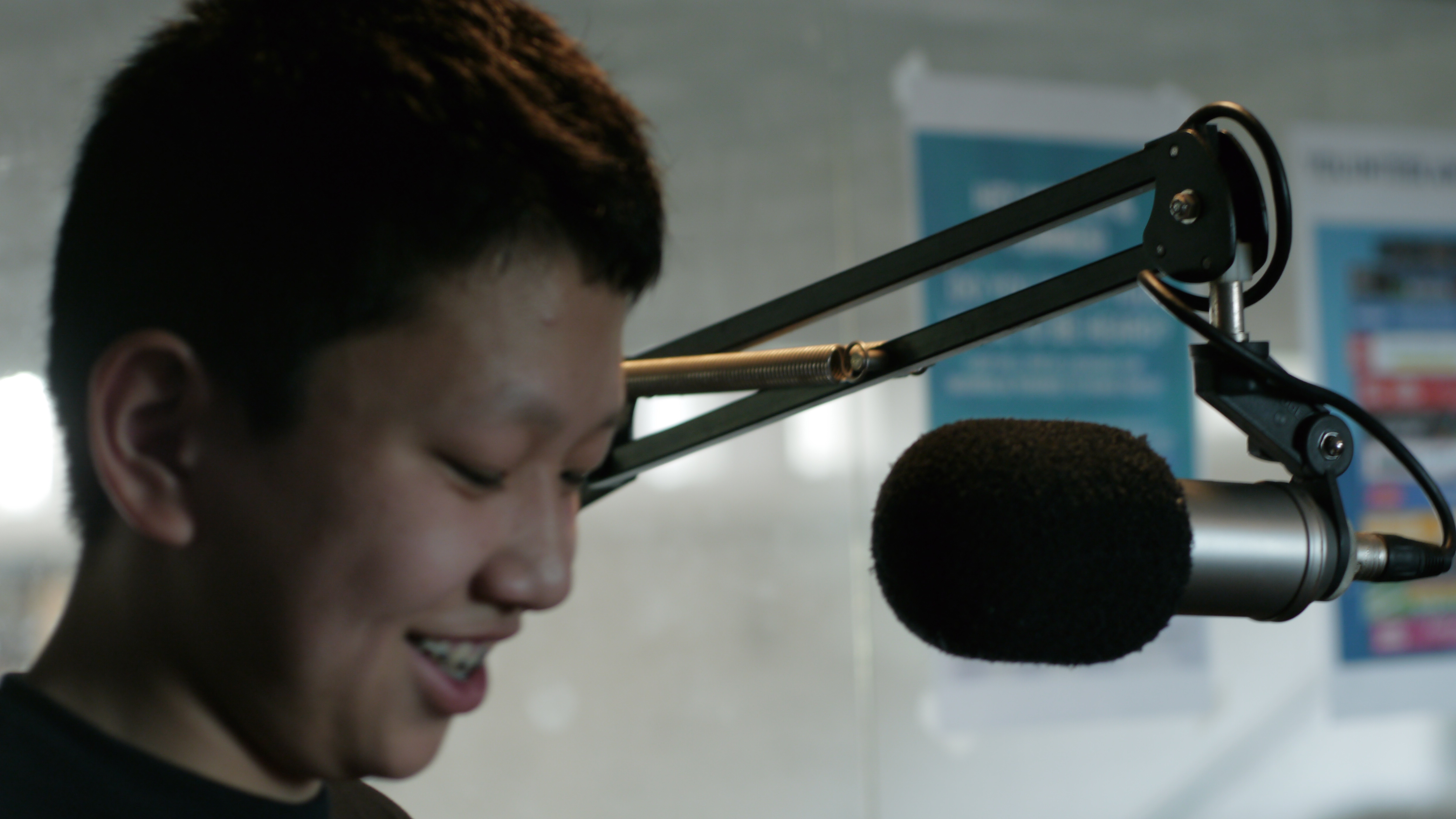 This August, CJSF 90.1 FM's Radio Kids Camp will once again introduce young people to the wonderful world of radio!
At the Radio Kids Camp, participants will have the opportunity to produce their own show and learn about all aspects of creating community radio – all while enjoying familiar summer camp activities. This year the camp's theme is "community". Through this theme participants will learn the importance of building, supporting and maintaining sustainable communities. This will include learning the value of building community across diverse groups of people, and the importance of solidarity and mutual support - and of course, learning how community radio can help make this happen!

This year's camp activities will include workshops on sound recording and editing, radio DJing, interviewing, and audio production for podcasts and community radio. The camp will also feature games, a tour of the community groups at the SFU Burnaby campus, field trips to local cultural venues, and a visit to the CBC! At the end of the week, Radio Kids Camp participants will create their own live radio program on CJSF, playing music that they choose and broadcasting the stories that they have created during the week.
Exploring topics ranging from interactive media to sustainable communities, CJSF's Radio Kids Camp has also engaged its participants in the world at large throughout the years. The Radio Kids Camp is a fun and educational experience, and has been a much-loved summer tradition at CJSF since it launched in 2008.
Throughout the week, campers will learn radio journalism skills that will aid them in thinking critically about the world and creatively expressing their passions and ideas.
Registration Information:
Available to kids aged 8 to 12 years, the camp will run from 9am to 4pm during the week of Aug. 12-16 and then again during the week of Aug. 19-23, at a cost of $200 per participant, including service and processing fees.  There are a limited number of spots available for the Radio Kids Camp, so please register as soon as possible!
You can submit your child's or children's registration info online via Eventzilla (links below), after which you may make your payment separately (see directions below):
The total camp fee of $200.00 dollars is due in full by Wednesday, July 31st.  We accept cash or check (made out to CJSF Radio) which can be mailed or dropped at:
CJSF Radio
TC-216 Simon Fraser University
8888 University Drive
Burnaby, BC V5A 1S6
For more information on the Radio Kids Camp, and for registration assistance, please contact Ciara Reid, Radio Kids Camp Coordinator, at cjsfoutr@sfu.ca or Magnus Thyvold, Station Manager, at cjsfmgr@sfu.ca. Media inquiries can be directed at Chris Yee, Public Relations Coordinator at cjsfpr@sfu.ca.
 CJSF 90.1 FM is the community radio station on the SFU Burnaby campus that aims to make space for all voices on the airwaves, including young people in our community.
Date:
Friday, May 24, 2019 - 12:30
Posted on:

24 May 2019

By:

cjsfpr