Teachings in the Air
Indigenous teachings on health & well-being for all.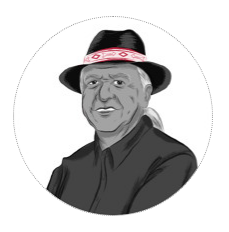 Teachings in the Air is a podcast that centers around Indigenous health and wellness. Gerry Oldman from the St'at'imc Nation from Tsal'alh (Shalalth, BC) hosts TIA to discuss Indigenous related topics and issues in hopes to inspire, motivate, and empower the community to be sound in Mind, Body, Spirit, and Heart, and "Because that's what health means," according to Elder Gerry.
The podcast shares Elder Gerry's teachings, stories, and personal experiences, alongside a large range of guests that Gerry finds inspiration in to help lay teachings at your feet. 
Soundcloud - https://soundcloud.com/teachingsintheair
Linktree - https://linktr.ee/Teachingsintheair
Posted on:

18 January 2022

By:

cjsfprog