Speak Up! playlist for 09/28/2017
| Artist | Title | Album | Label | Link |
| --- | --- | --- | --- | --- |
| Lief Hall | Althea Thauberger's Ecce Homo | Unpacking Art | SFU Gallery | |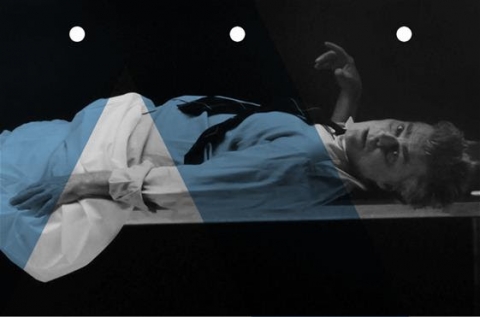 What does it mean to have a public art collection? What purpose does it serve? A public art collection brings together objects that pertain to varied histories, cultures and time periods into one space. The SFU Art Collection has over 5,500 artworks with approximately 1,000 works on public display around SFU's campuses, while the remainder are housed within the art storage vault. The collection is largely regional and Canadian from the 20th  century with works ranging from Emily Carr and Bill Reid to Carl Beam and Greg Curnoe. The practice of collecting art in this context is a public endeavour, one that has the ability to provide a framework for diverse discussions to emerge.
Unpacking Art: Lunchtime Talks on Works in the SFU Art Collection is returning this fall with members of the SFU community leading lunch sessions to "unpack" the context and the questions raised by works of art in the collection. 
Each artwork brought forward during these talks will be expanded on given the speakers own background, developing conversations that are contingent on their research and curiosities.
Lief Hall is a composer, singer-songwriter, director/choreographer and creator of opera, musical theatre, video and installation. Her interdisciplinary installation and performance works explore themes of nature, technology and the body as they relate to mythology, feminism and the production of cultural ideology.
Hall was previously the vocalist for Vancouver no wave punk band 'Mutators' (2007), vocalist for the improvisational trio 'Glaciers' (2009), and one half of Canadian 'femme noir' pop duo MYTHS (2012). Lief Hall's solo musical works include improvised and extended voice and experimental electronic 'pop' which integrates performance, video, photography and costume making.
This series encourages participation from audiences that are new to visual art and to the SFU Art Collection.
Highlighted/Featured Program:
Posted on:

27 September 2017

By:

cjsfpa