The Aristocrats
The Aristocrats, by Brian Friel, is classic family feud. CJSF A&E's Elana Chan attended this United Players performance at the Jericho Arts Centre on December 3, 2006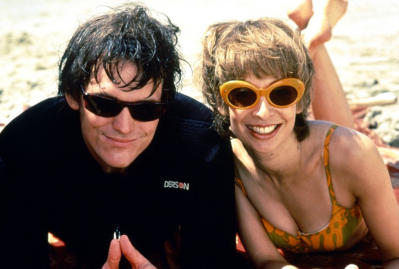 Brian Friel presented an array of disturbed characters in this family drama. Set in the decaying hill-top home of the town's judge, four siblings gather for the wedding of the youngest sister, Claire (Jenny Willis). Now in their thirties, the eldest sister takes care of their sickly father, while the other three siblings never seem to have developed any close relationship with their father, nor with the town, as they were sent away to boarding schools as kids.
The Aristocrats depicts a family of old money with lingering relationship problems that entwined family members' lives like vines. It is foreshadowed that unless something extraordinary happens, the family would drive each other crazy by the wedding day. The play is carried along by long dialogues. Casimir (Matt Fentiman), the only brother, reminisces about his meetings with famous historical figures right in the family home, while his brother-in-law Eamon (Sean Tyson) spills out his frustration about the family's non-communicativeness. 
Don't expect Christmas carols and snow, or lots of actions. In fact, The Aristocrats is dialogue-heavy and not the most compelling play during the festive time of the year. But the play's theme – human's need for compassion and desire to connect with others, is one that is appropriate all year round. Fentiman portrays a nervous and a bit peculiar son who is still fearful of his father, and perhaps some audience members would even shiver along with him at the judge's booming voice. The character Eamon, a man of a more "common" status who married one of the sisters, embodies the feelings of the people in the village toward the family. Tyson plays this character with passion, and showing signs of angers even in some instances.
The Aristocrats was uniquely sound designed by Ian Jarvis. The audience hears the loud voice of the father before actually meeting him, setting the tone of the play. Willis, who plays Claire, performs well on the piano. The classical music is a soothing effect for Casimir, and masks the family's internal strives to the world.
The Aristocrats is playing at the Jericho Arts Centre until December 10. For more information on United Players' upcoming performances, including Democracy at the Vancouver Playhouse, visit www.unitedplayers.com.
Posted on:

18 March 2016

By:

Administrator

Author: Elana Chan