Miike Snow
The progressive sounds of Miike Snow bounced sleepy Vancouver, as they played a sold out show at the Commodore Ballroom much to the pleasure of fans and Reviewer Anna Grabowski.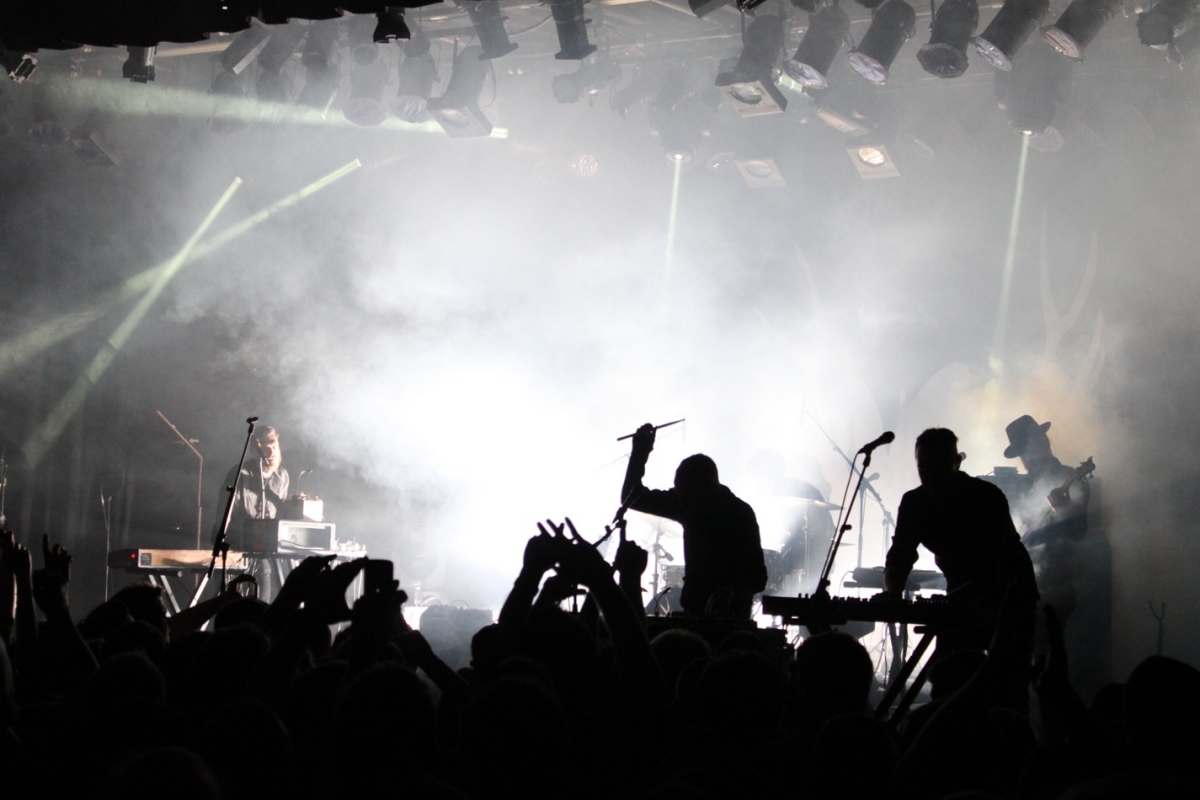 Monday April 12th| Miike Snow and guests Delorean were in top form. 
Spanish alternative dance opener Delorean filled the ears of early arrivals. They can be described as the 'we-just-came-to-dance' offspring of Animal Collective and Cut Copy. The integration of indie rock guitar and percussion with electro-dance keyboard and samplers gave them a fun upbeat sound that made it hard not to move too. Plaid-clad listeners showed signs of enthusiasm at first, but soon their curiosity became as thin as their ironic moustaches. It was then that Delorean's somewhat murky synth-rhythms and inaudible lyrics reminded me for a quick moment that it was in fact a Monday. Despite that, Delorean's showmanship, energy and style won over the crowd, setting the stage for the highly anticipated headliners.
Excitement in the room was palpable in the moments leading up to
Miike Snow's entrance. When they finally hopped on stage
the room seem to shrink. The Swedish indie pop group initially came out
wearing eerie white masks, and as the on-stage fog cleared, one could
truly see the talent behind their brand of intelligent catchy electro.
The crowd mouthed in unison following Andrew Wyatt's lead as he belted out crowd pleaser after crowd pleaser from their first self titled album. Miike Snow delighted concert goers with some new songs which I am pleased to say remain true to the first album, including hits Silvia, Black & Blue and Animal. Both Artists gave Vancouver a great show and made a every last one of us forget is was a Monday night. ~AG
Posted on:

12 April 2016

By:

Administrator

Author: Anna Grabowski