JOSE JAMES
"Experience Saturdays is about hearing music you wouldn't hear on mainstream radio," a resident DJ for Fortune Soundclub's weekly Saturday event explained at the night's two year anniversary this past week as he welcomed New York's Jose James to the club-like venue's stage.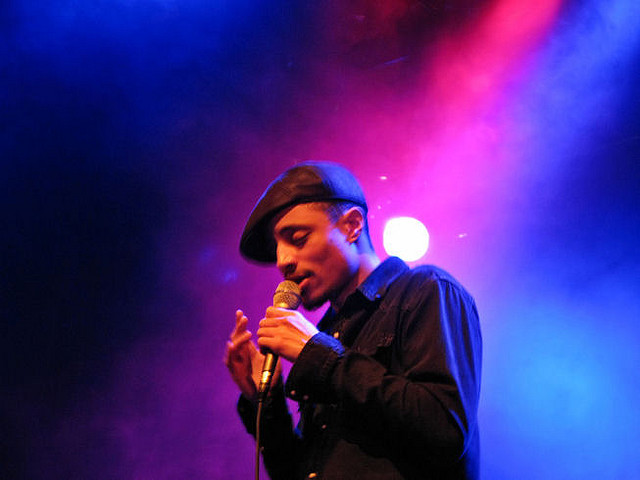 Despite the awkwardness of the night up until that point, brought on by the lacklustre soul DJ set and the office party that was being held, the club was packed with a stoked audience as a sunglassed James and his band took the stage. Backed by keyboards, drums, bass, and a trumpet, James' jazzed up hip hop is a definite departure from the autotuned vocals and computer generated drum loops commercial radio has been providing listeners lately.
"When she steps in the room, Passion burns like never before,"
Suddenly, the room felt less like a super awkward office party, and more like the smooth New York style Saturday night its founders' were aiming for. The crowd seemed hungry for James' smooth, jazz style vocals that flirted with rap conventions. His stellar keyboardist and trumpet player were given extended solos, something rarely seen at live music shows, let alone a club.
Not having been to other Saturday nights at Fortune Soundclub, I can't judge the event itself; but it seems like its second year anniversary achieved its goal – offering club-goers an eclectic, New York style sound too seldom experienced in Vancouver.
(Photo: Jose James / Credit: Rene Passet)
Posted on:

12 April 2016

By:

Administrator

Author: Amanda Mcculley