Humans Possess FiveSixty
Arriving early at FiveSixty on June 15, I was surprised to see that there were very few in attendance at the doors.  In fact the opening was delayed by a half hour until 10pm which seemed a bit peculiar to me as 8pm seems standard for an opening time at most venues around town.  Then again I think I learned some of the reasons why FiveSixty is not your regular venue.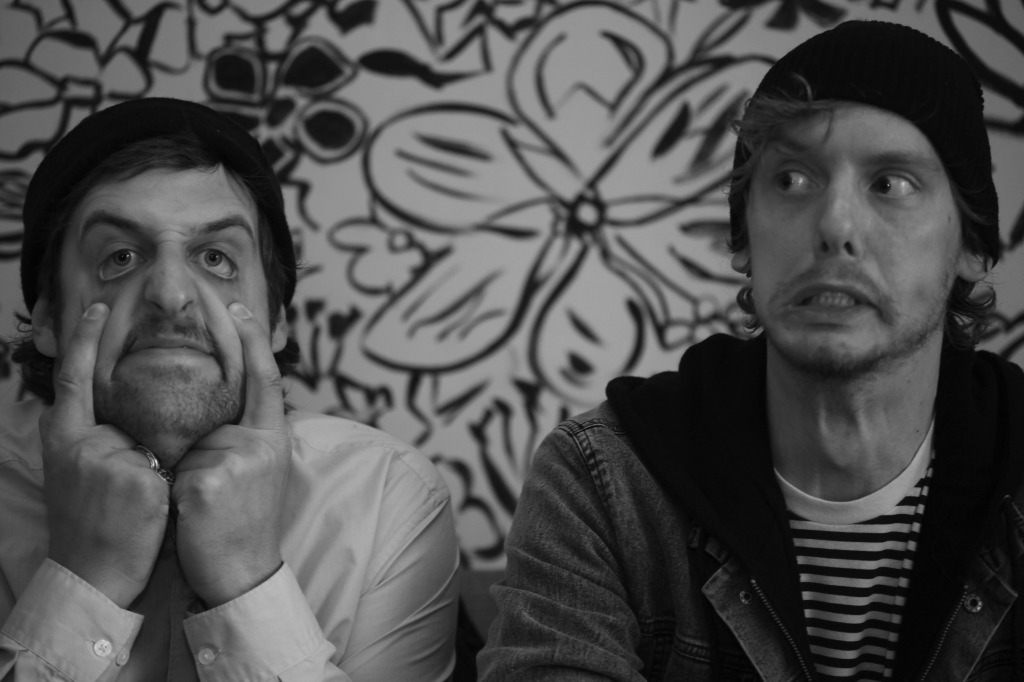 With three separate floors and hideaways, each contains its own separate vibe, beat, culture and bar selection. 560 also caters to the more standard dance crowd on Fridays, but typically holds LGBT community events on Saturdays.  With later operating hours than most, this is definitely refreshing to see in a town frequently referred to as: No Fun City.
Friday evening at FiveSixty is known as "Cirque Fridays" and they certainly cater to a younger house with a super fantastic sound system and resident DJ's: Rachel Seal and Pure Addiction who displayed their skills early on.  The beats started up at around 10:30 and most of the scene-goers seemed quite taken with what they were hearing.  The night continued with other beats and an ever-expanding crowd of onlookers while other local DJ's Pat Lok and Cyclist spun a wide variety of sounds and syth creations off the dial.
Later in the evening, we were greeted to Cosmic Kids; a two-piece troupe out of Los Angeles.  They had full control over the floor with an assortment of turntables and knobs that kept things flowing.  Their patented remixes were at a standard that couldn't be denied by those in attendance.  Superhumanoids – "Mirror", Holy Ghost! – "Hold My Breath" and Small Pyramids – "I Want Blood" were the most notable songs from the floor.
Humans didn't take the stage until 12:4pm which raised the anticipation level for most who made the journey over to see them.  A full merchandise table with Tees and CDs seemed to be the only sign of the local duo comprised of Peter Ricq and Robbie Slade.  They then took the stage out of the blue and I was impressed to see a guitar in the hand of Ricq whilst Slade blew up some balloons.  As folks danced to the opening "Hell Me" there some decided to go up on stage and dance beside the band and kick balloons into the crowd as Slade tossed them beside his sound machines.
Other songs like "Possession" and "Horizon" seemed to captivate a full dance floor as they definitely received what they'd been hoping for at the release party for the Traps EP which had recently been put out on the Hybridity music label and is charting well throughout the nation.
Humans will be touring Alberta and the Pacific Northwestern US throughout the rest of the month before heading to the East to NY and PA for some dates in July.  You can find out more details on Humans by visiting www.dashumans.com as well as the label at: www.hybriditymusic.com.        
Posted on:

12 April 2016

By:

Administrator

Author: Scott White