Dead Soft & Philoceraptor
There was a hell of a lot going on in Vancouver on Thursday June 7, and for any fan of local
talent, there were certainly tough decisions to be made. With other Music Waste showcases at the Waldorf and Zoo Shop featuring acts like Vincent Parker, Capitol 6, and B-Lines… there was still enough sweat and beer to accommodate an equally enjoyable party at Library Square with Philoceraptor and Dead Soft.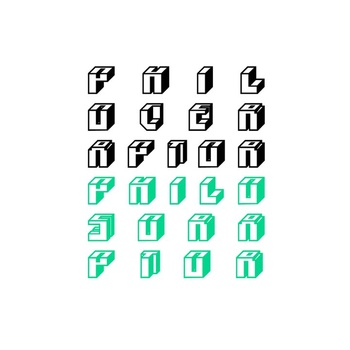 Dead Softs' sound-check might have been confused for an inexperienced sound-man messing with inputs spitting out grungy, distorted hums. That excited me; I knew the band's sound well before the show but had yet to see them live. The carelessness and what seemed to be lack of effort was a surprising visual for a band that within their raw distorted package sounded really tight.
As they rolled through some unrecorded tracks and others familiar from their bandcamp page, the crunchy noise pop sound that has something perfectly 90's about it that made me think Weezer turned badass and fought with Pavement. Dead Soft was the delightful result.
Speaking of fights, the backdrop provided by the bar was none other than the 1979 classic film The Warriors... as the guys from Philoceraptor set up their stuff I thought about the plot of the movie with Vancouver bands instead of New York gangs. Who would play the role of Cyrus? and who would shoot him? I recorded a voice note to remind myself to write that movie right before Philoceraptor got going.
The bands lineup was a little different on Thursday as their permanent drummer Phil couldn't make the gig. Luckily Tom from Grey Empire was up for the task and more than played the role with a level of intensity that had me wondering if he might just destroy his kit at any moment.
They tore through most of the tracks from their EP's 4 Songs, Philosoraptor, and the Deepest V including a song that they proclaimed they almost never play live. That came in the form of 'Gay Boy' a song about the troubles of venturing to a gay bar as a heterosexual male, a theme I'm sure we can all relate to. Before wrapping things up I do believe there was a cover of Weezer's Blue Album cut 'Surf Wax America' which was followed immediately by what seemed to be an unplanned but successful cover of 'Say it Ain't So'... I'm certain my man Cuomo would have been proud.
Once the lights came on, the place cleared out after a few minutes so I finished my Kronenbourg and headed for the bus satisfied to find whatever else was left on the Music Waste menu for that night. Turned out all that was left for me was falling asleep reading Beatroute on the Skytrain.
Posted on:

12 April 2016

By:

Administrator