Invictus
CJSF volunteer Anna Santiago reviews Invictus, the latest film by director Clint Eastwood.
A remarkable resemblance, an inspiring true story and a stellar performance… that sums up director Clint Eastwood's new film, Invictus. Invictus re-lives a leader's quest for unity in his country. Convinced that winning the World Cup can bring his people together through a common interest in rugby, Nelson Mandela and the captain of the South African rugby team joined forces to end the great divide that has torn their country apart. Invictus is a film about hope, determination, and one leader's commitment to change the world he lived in.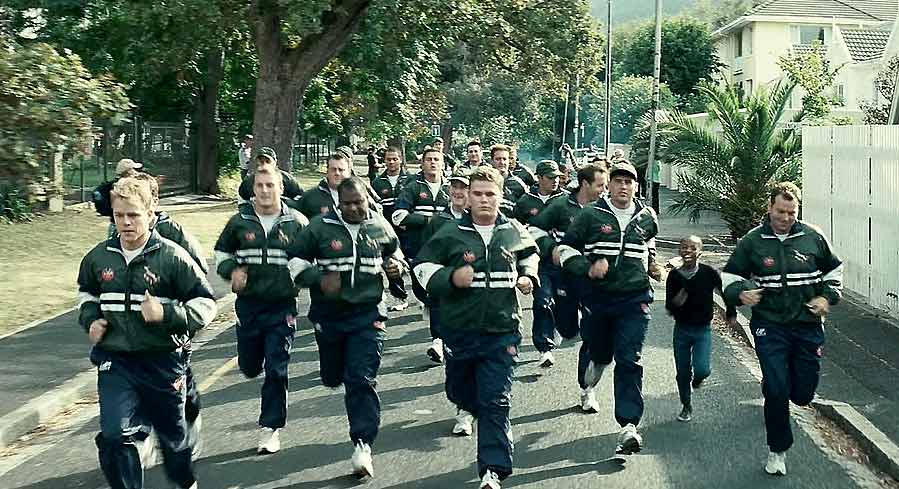 Oscar-winning actor, Morgan Freeman, plays the infamous Mandela who was determined to reunite South Africa after years of the apartheid. Freeman gave a heartwarming performance. Though the striking resemblance between the fearless leader and the Oscar-winning veteran was undeniable, it was Freeman's high-caliber performance that truly brought Mandela back to life. 
Matt Damon plays Francois Pienaar, captain of the Springboks, South Africa's rugby team. Though Damon's performance is note-worthy, I felt that his role just did not suit him. Somehow Damon playing the underdog captain of an unsuccessful rugby team just did not appeal to me. Maybe it's just difficult to separate him now from his complicated action-hero character Jason Bourne. Regardless, the rapport between Damon and Freeman made the inspiring story behind Invictus a pleasure to watch.
This latest Clint Eastwood flick hits the mark of success with a touch of history, stellar performances, and a larger than life political icon. This mixture of history, politics, sports, family and society is what separates Invictus from the other movies that are currently playing. It's a true story of inspiration and hope; courage and determination.
Posted on:

11 March 2016

By:

Administrator

Author: Anna Santiago