Studio 6 Presents: JulieB (Chronfused)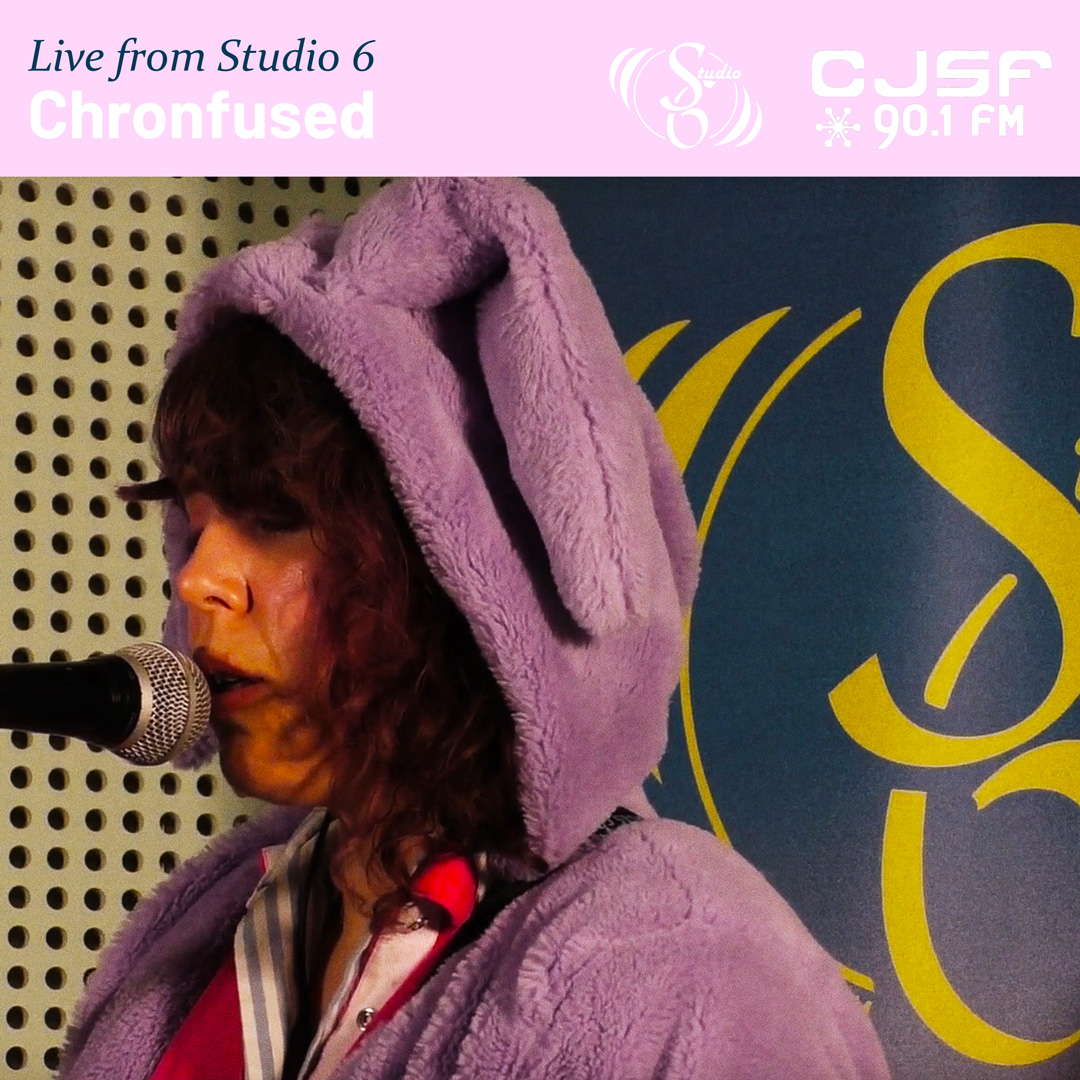 #CJSFStudio6Live goes back online for Episode 21, featuring performance artist Julie B., also known as Chronfused.
As Chronfused, Julie B. blends spoken word poetry and vocal loops with hints of improvisation and collaboration in their whimsical yet poignant performances. They're also a great friend of local campus-community radio, hosting Muse-ish, a (roughly) biweekly radio show on UBC's CiTR 101.9 FM, as well as contributing soundtrack work to CiTR-produced series like "Forgotten British Columbia."
Session recorded Nov. 16, 2022, at CJSF's new main studios at SUB 1420 on SFU Burnaby campus.
Watch this session below or on CJSF's YouTube channel anytime:
BE MORE CHONFUSED
Check out Chronfused's presence in the cloud and on the airwaves via their Linktree, at https://linktr.ee/chronfused.
WANT MORE?
Stay updated on the latest from #CJSFStudio6: subscribe to the CJSF 90.1 FM YouTube channel at http://bit.ly/SubscribeCJSFYouTube and click the bell while on YouTube to get new video notifications, and check out our #Studio6 archives at https://cjsf.ca/studio6.
For more CJSF updates, visit cjsf.ca and follow us on social media:
- Twitter: https://twitter.com/cjsf
- Facebook: https://facebook.com/cjsfradio
- Instagram: https://instagram.com/cjsfradio
- TikTok: https://www.tiktok.com/@cjsfradio
Date:
Sunday, September 24, 2023 - 09:30
Posted on:

24 September 2023

By:

cjsfpr