Sled Island 2017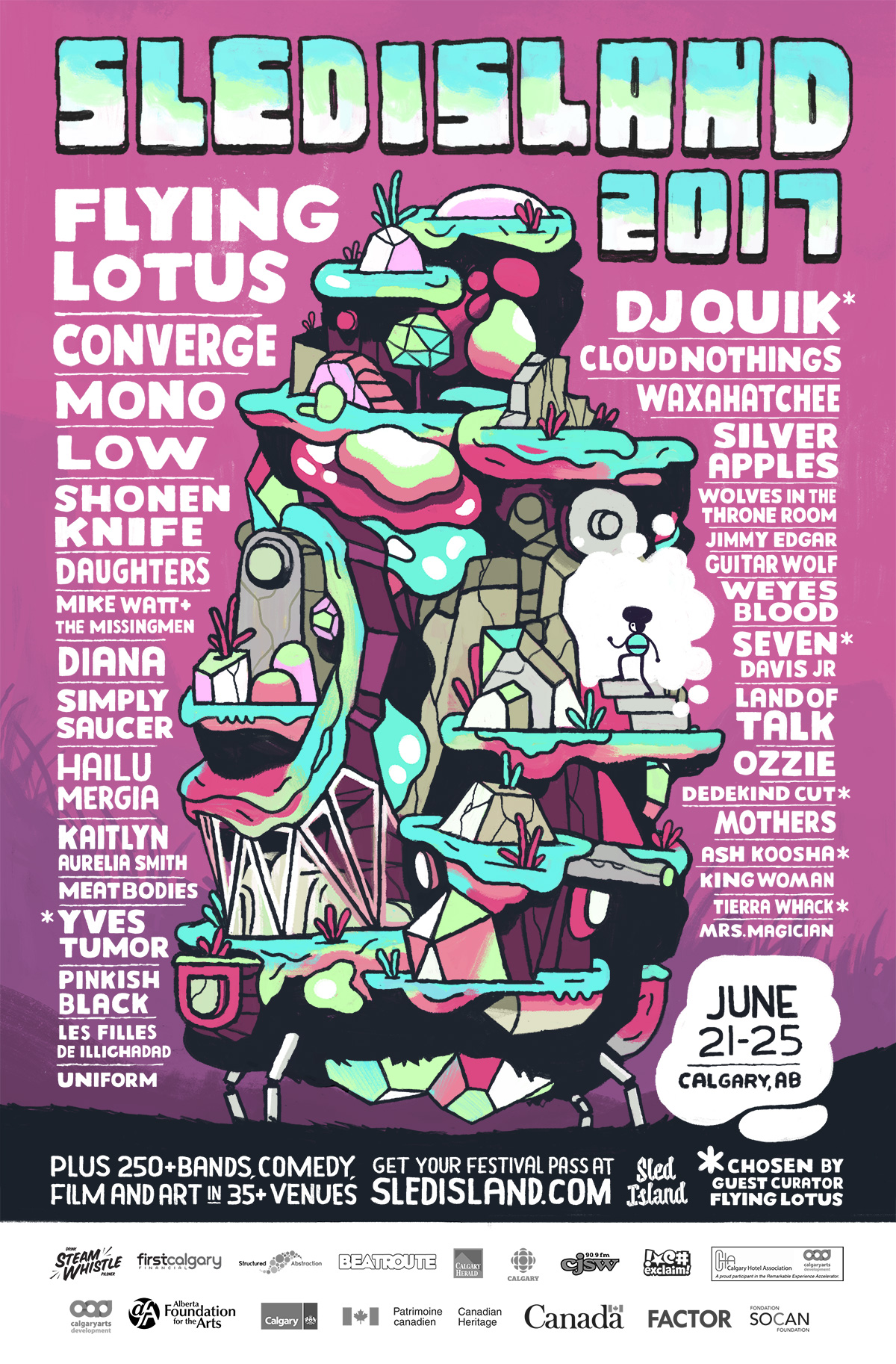 CJSF is proud to be a sponsor of the 2017 Sled Island Festival, taking place this June 21-25 in Calgary, AB.

Sled Island, now in its tenth year, is a world-renowned music and arts festival that takes place in Calgary every June. Sled Island features over 250 bands, comedians, filmmakers and artists across 35 venues, and has played host in previous years to such notable guests as Peaches, Kathleen Hanna, and Colin Newman of Wire.  This year, "visionary producer, rapper, DJ, label owner and filmmaker" Flying Lotus guest curates the Sled Island Festival.

Calgary-bound this June? Check out who's appearing at Sled Island this year - simply have a peep at the poster on this post or visit sledisland.com for the latest lineups and festival info!
Posted on:

18 April 2017

By:

Public Relation...