New Volunteer Exec: introducing Nat Begg of the CJSF A&E Department!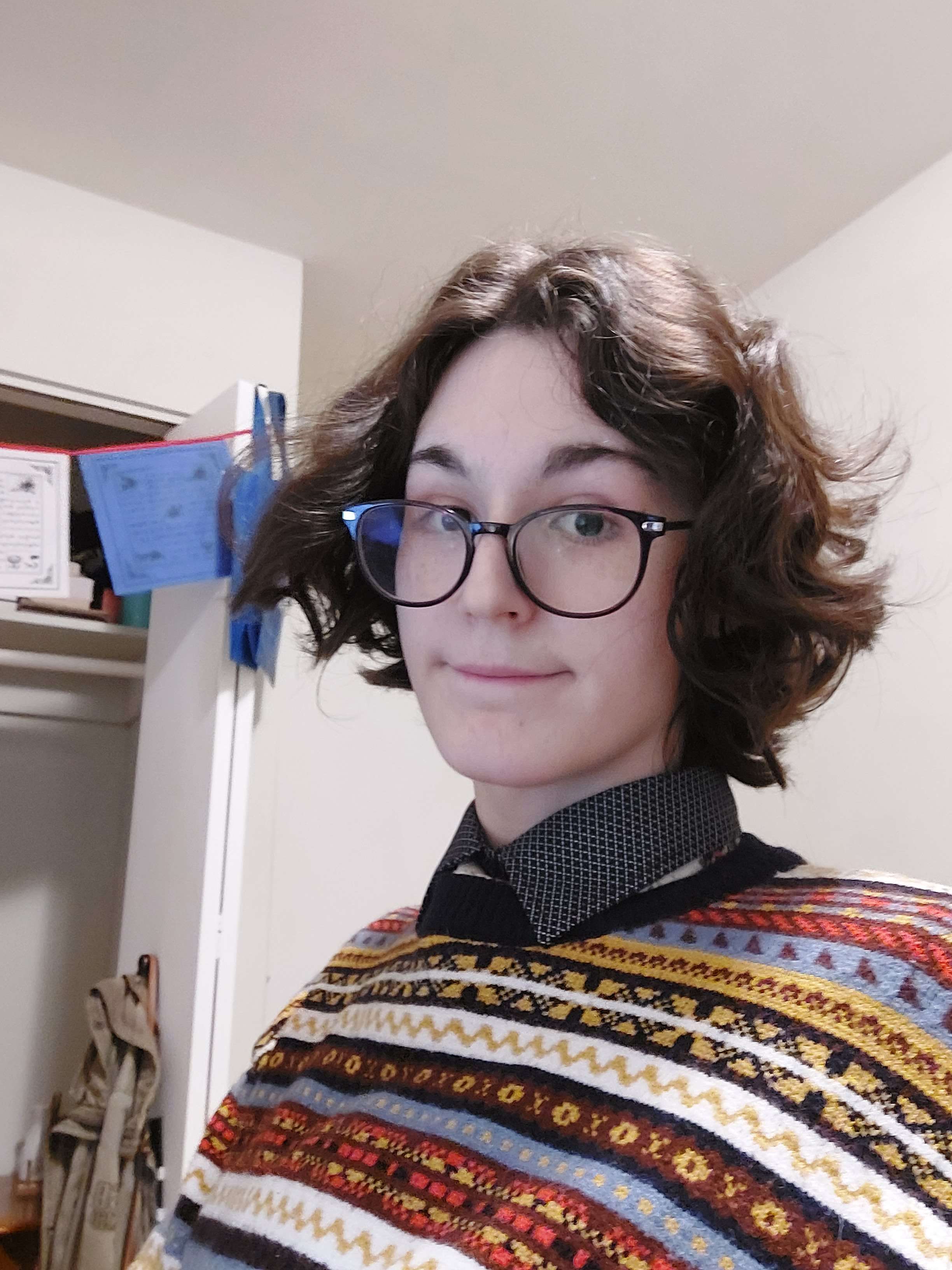 At long last, we now have a new Arts & Entertainment Coordinator! We offer a long-belated welcome to Nat Begg (they/them; pictured above), who is also a writer and an Anthropology student at SFU.
Nat and the A&E Department are now looking for folks to interview artists and review arts events across Metro Vancouver. Drop them a line at cjsfae@sfu.ca if you want to help out, or simply want to say hi!   
IN OTHER (VOLUNTEER) NEWS...
Our search for a new Production Coordinator continues! Visit https://www.cjsf.ca/news/were-looking-new-production-coordinator to learn more about this position and how to apply.
We're also looking for Public Relations Assistant volunteers to provide departmental support and help with event tabling and logistics during the summer season. Cash honoraria provided. Reach out to PR Coordinator Chris Yee at cjsfpr@sfu.ca for more information on getting involved!
Date:
Monday, June 12, 2023 - 14:15
Posted on:

12 June 2023

By:

cjsfpr