IndieFest 2023: coming November 17-26, 2023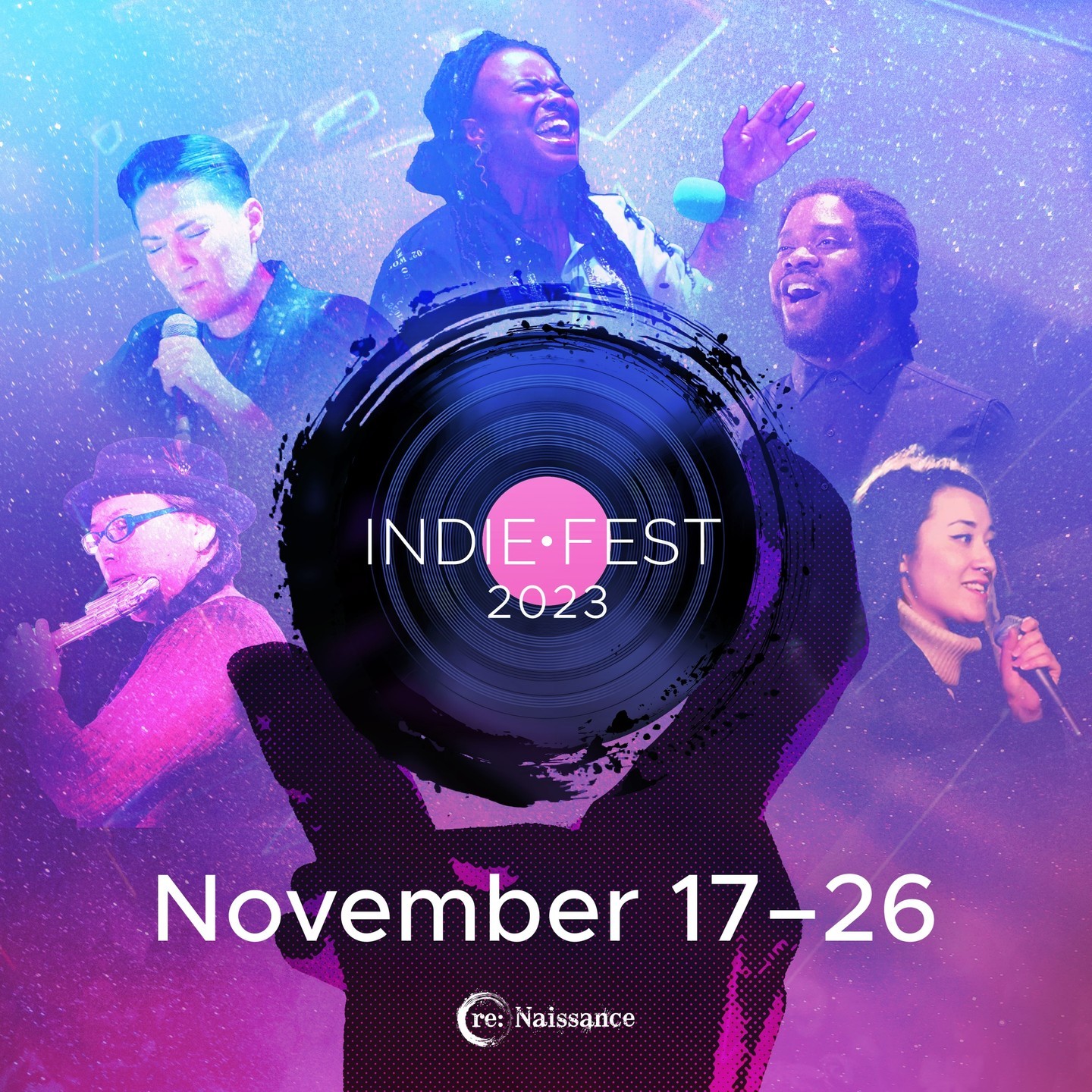 CJSF 90.1 FM is excited to annouce that it will be sponsoring re:Naissance Opera's 2023 IndieFest, a fiercely modern celebration of innovative ideas in the performing arts – and the indie artists who imagine them.
Showcasing genre-defying works, collaborations, and immersive experiences, this year's IndieFest (taking place from November 17-26) will empower artists and viewers alike towards a new, hopeful future. Tickets are available at a suggested $15-35; explore more and buy tickets today at indiefest.eventbrite.ca.
Stay tuned to our socials (@cjsf on X/Twitter, @cjsfradio on TikTok and elsewhere) for more updates on this and other events!
UPDATE (Nov. 13, 2023): We're giving away one (1) all-access* ticket, free for ~you~ until the last day of IndieFest (November 26; the day of the '168' Magazine Launch Party at the Chinatown Storytelling Centre, 168 E. Pender St., Vancouver.) To enter, simply get in touch with us by sending your name and contact info via...
- DMing @cjsfradio on our socials (@cjsf on X/Twitter)
- E-mailing the PR Department at cjsfpr@sfu.ca; or
- Texting the CJSF On-Air Hotline at 778-782-2573!
First come, first serve. Ticket good for any one (1) event during IndieFest 2023, except for Sanctuary & Storm (November 17-19.)
For more information on this giveaway, please contact Chris Yee (PR Coordinator) at cjsfpr@sfu.ca.
Learn more about IndieFest 2023:
- IndieFest Website: https://indiefest.ca/  
Learn more about re:Naissance Opera:
- Instagram: https://www.instagram.com/opera_reborn/ @opera_reborn
- Facebook: https://www.facebook.com/renaissanceopera @Re:Naissance
- Twitter: https://twitter.com/re_opera @re_opera
- YouTube: https://www.youtube.com/c/renaissanceopera
- LinkedIn: https://www.linkedin.com/company/reopera/
- Join the re:Naissance Opera Mailing List: https://reopera.ca/join-mailing-list/#Info
Date:
Friday, November 10, 2023 - 15:00
Posted on:

10 November 2023

By:

cjsfpr