CJSF Top 100 for 2019!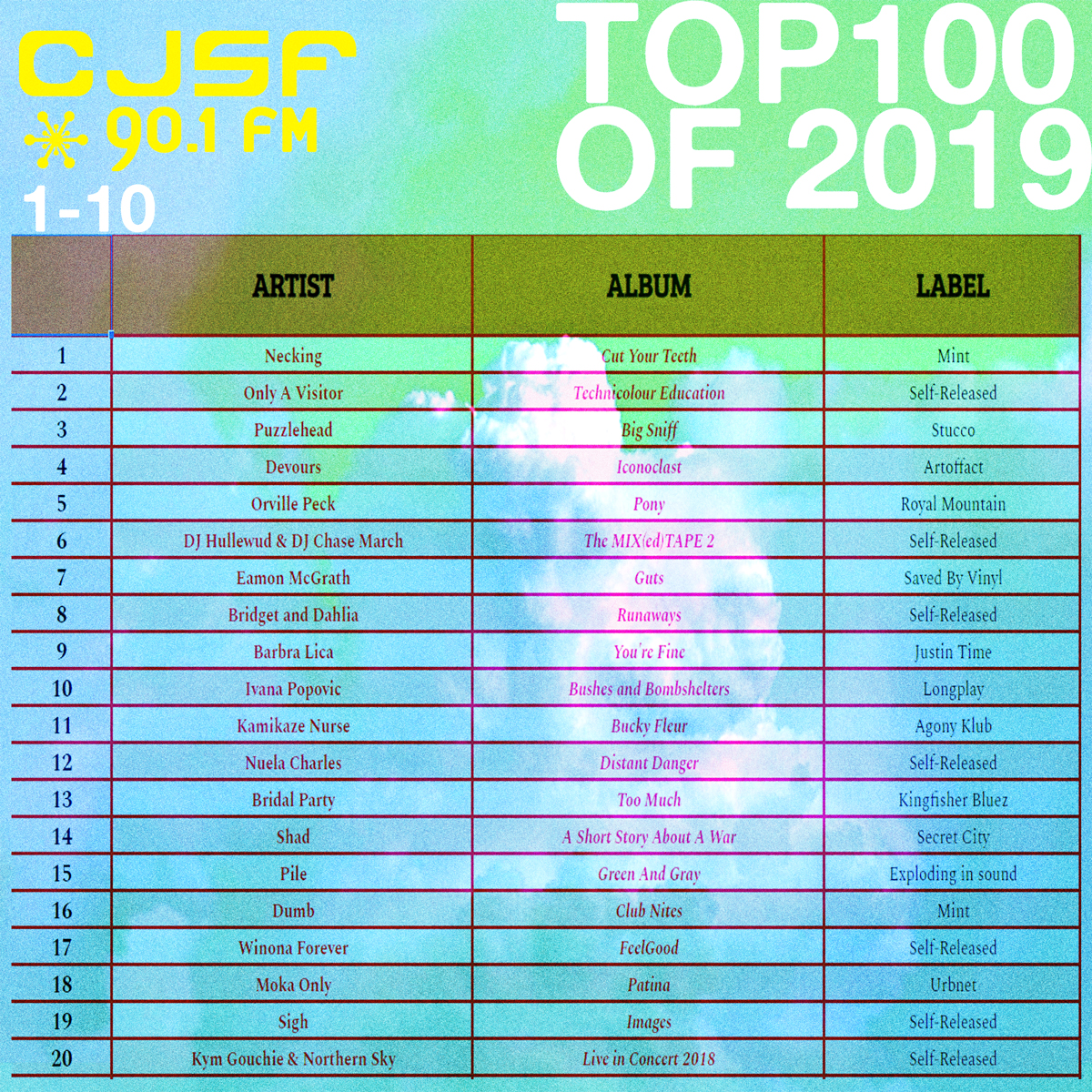 We head into the first full week of 2020 with a look back at the Top 100 albums played at CJSF! Have a gander: see the top of the page for the top 20 of that top 100, and see below for the rest of the charts...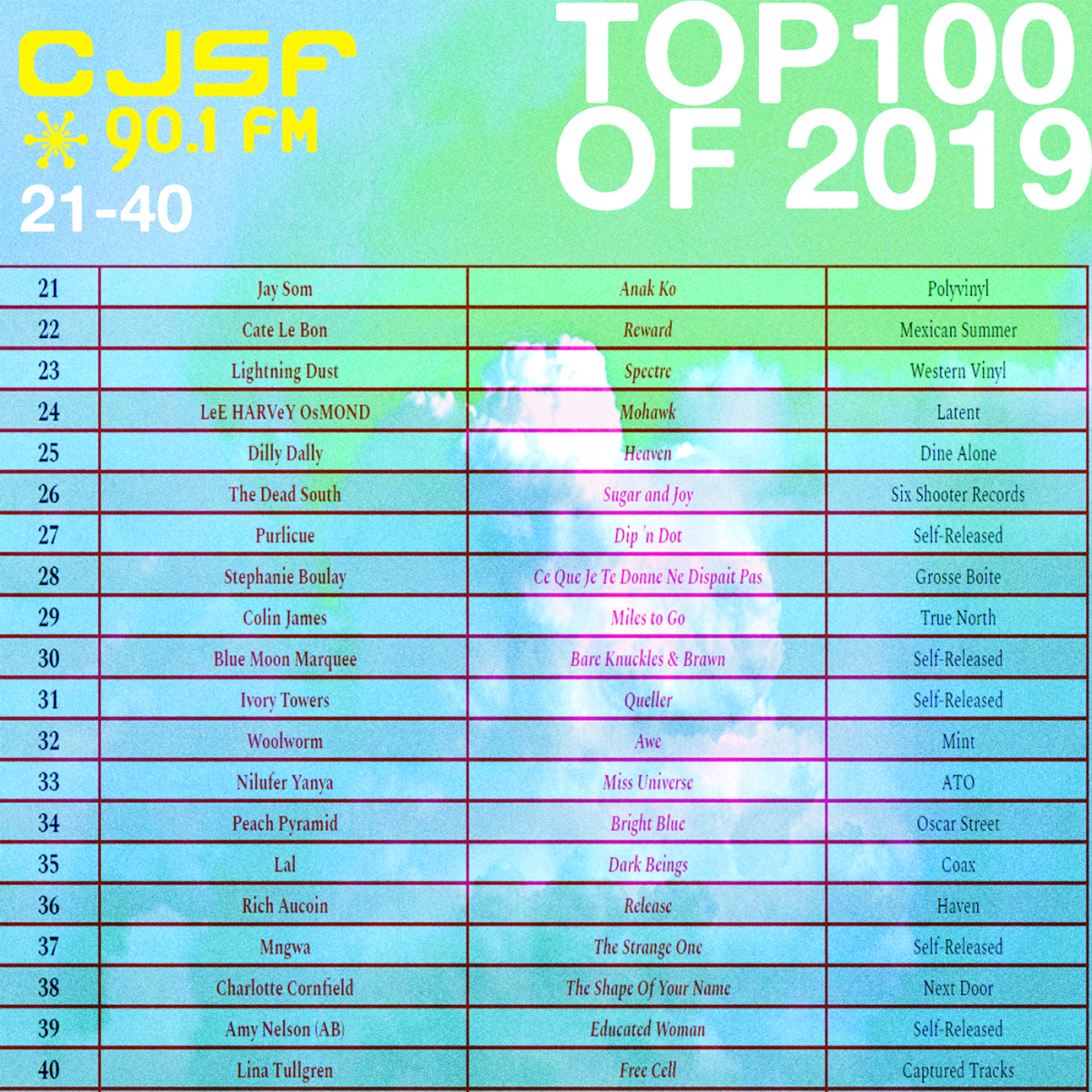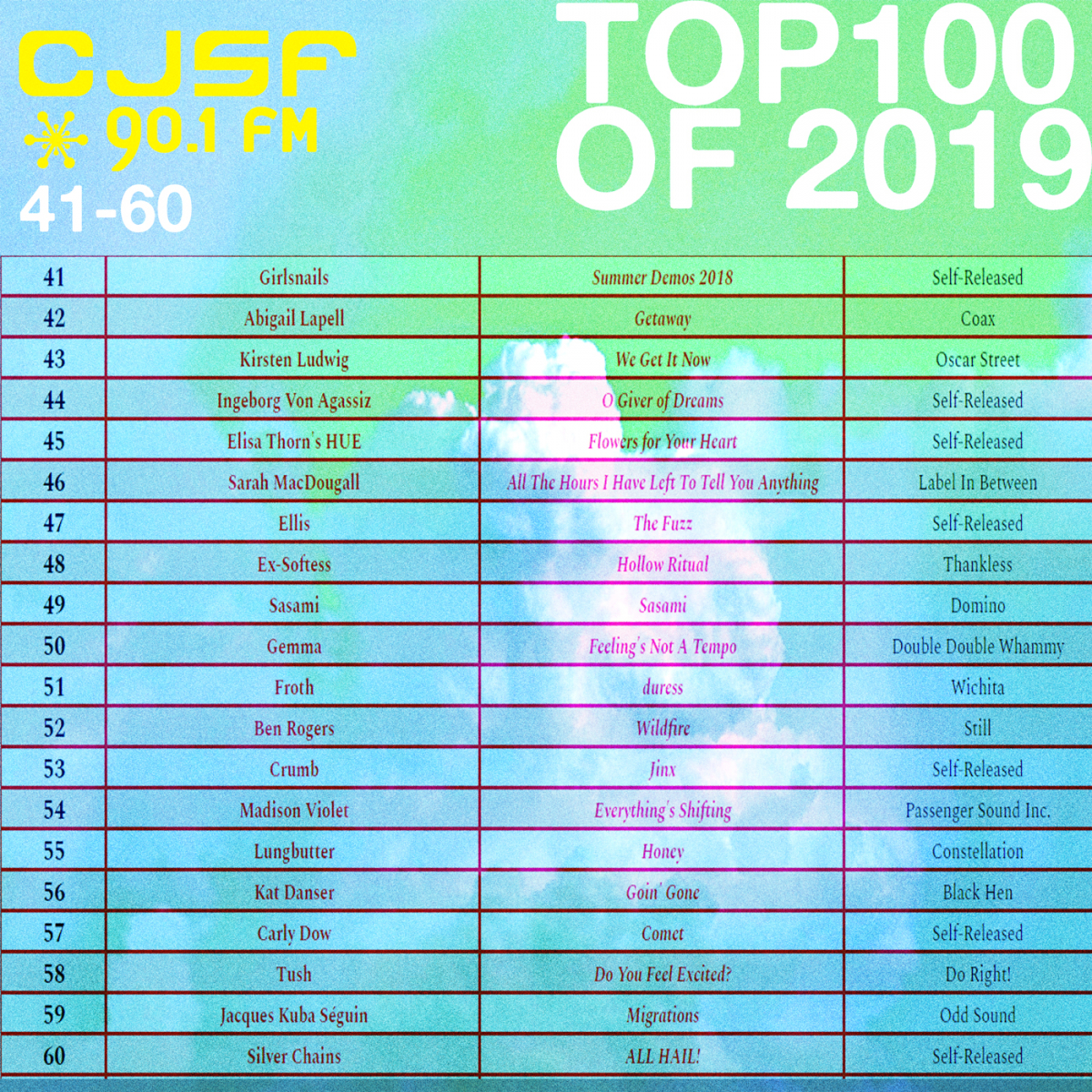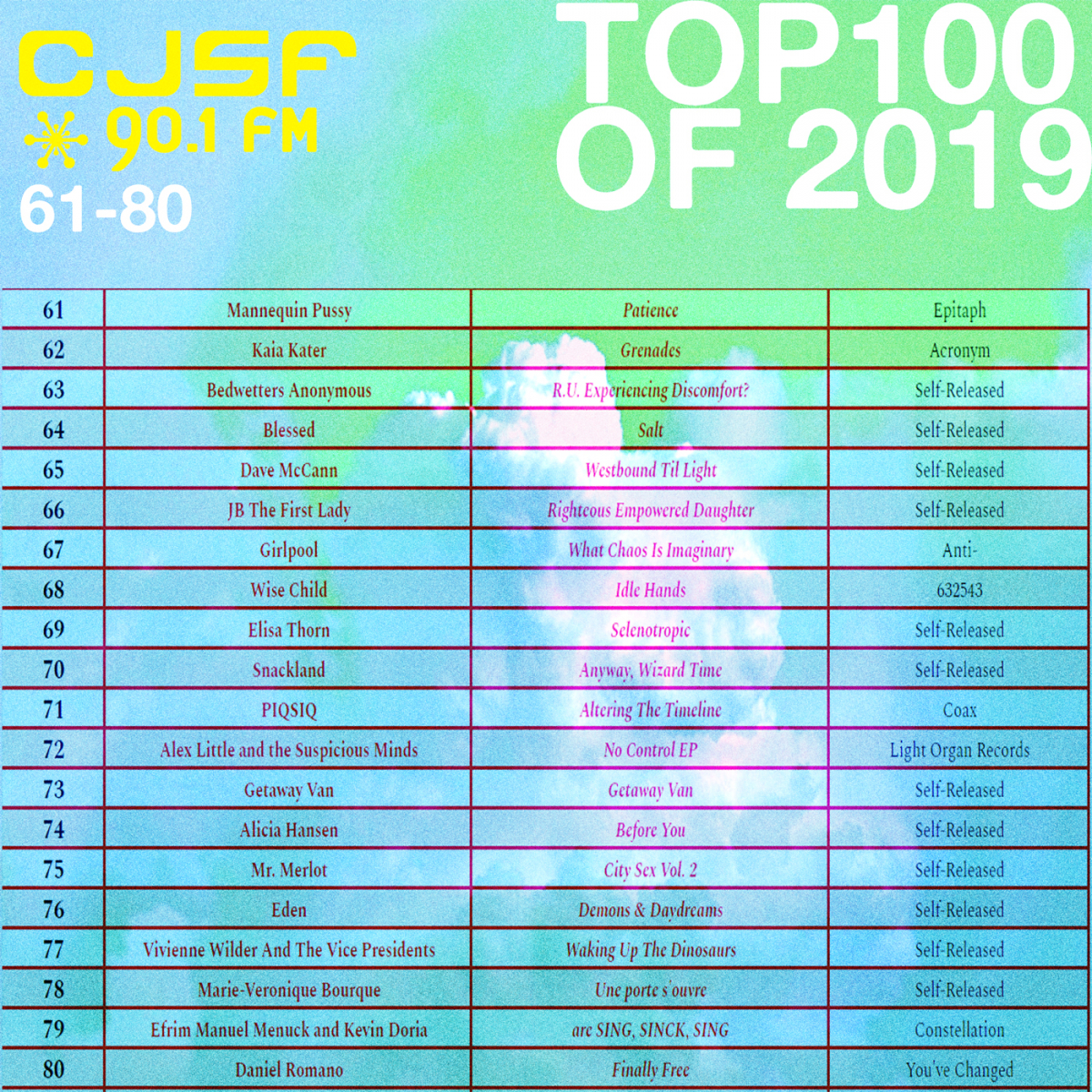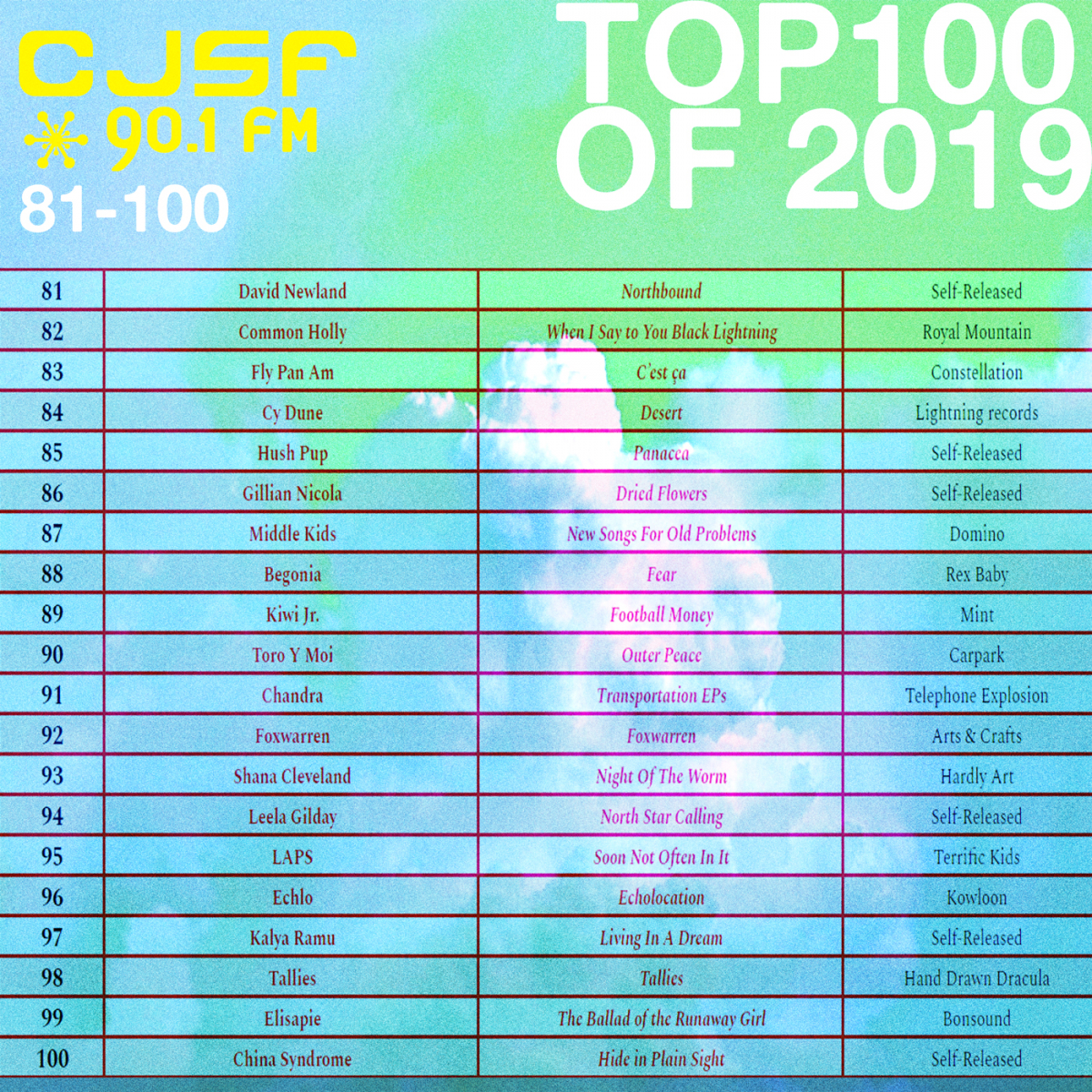 Want to check out what we're spinning now? Visit our !earshot charts at https://earshot-online.com/charts/cjsf.cfm, and learn more about our many shows (music-oriented and otherwise) in our programming schedule at https://cjsf.ca/contents/cjsf-901fm.
Date:
Sunday, January 5, 2020 - 14:45
Posted on:

5 January 2020

By:

cjsfpr