2020 Student Radio Marathon at CJSF 90.1 FM: coming this Thursday, Feb. 27!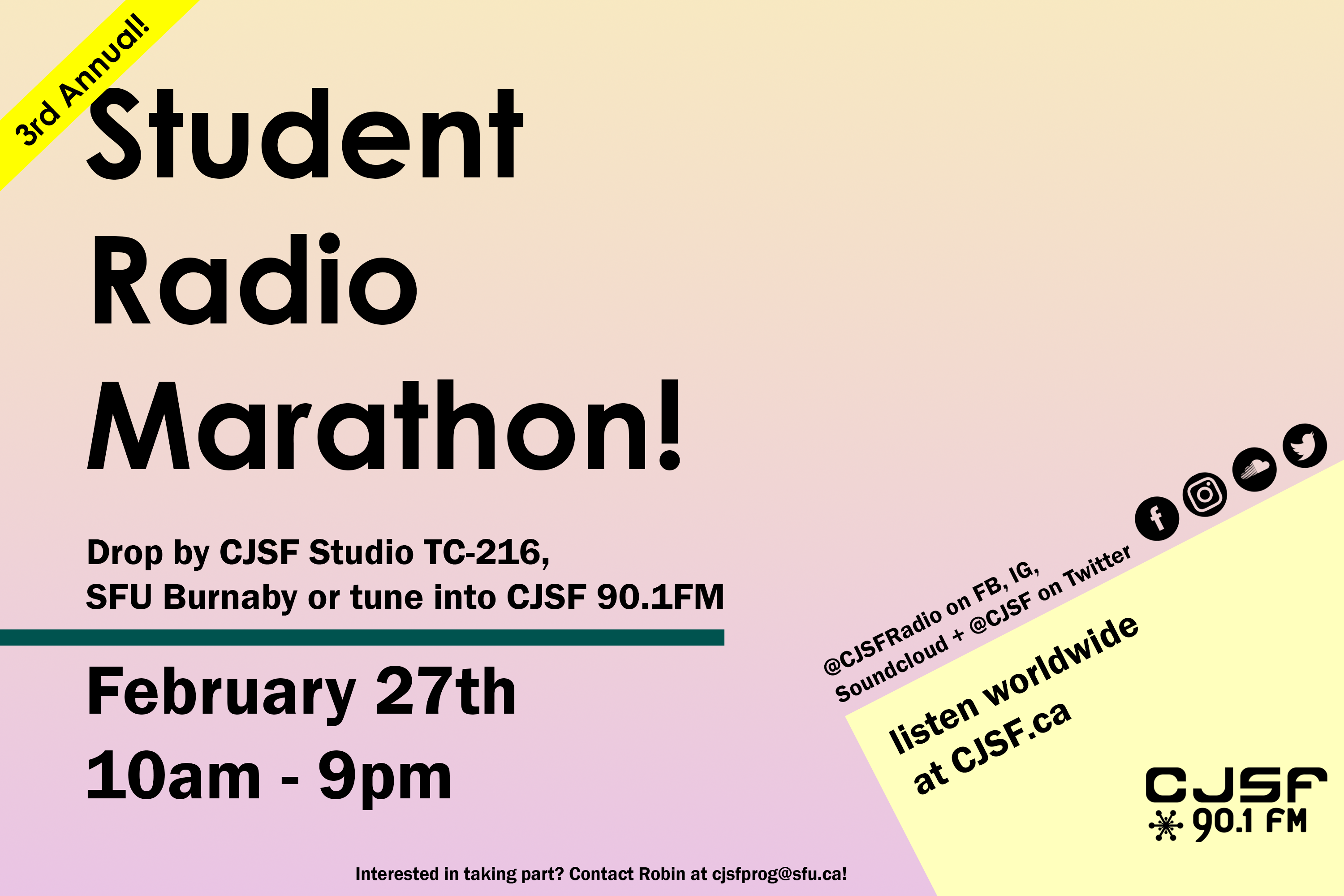 The Student Radio Marathon returns for its third instalment this coming Thursday, Feb. 27! Tune in to CJSF 90.1 FM or drop by our studios in TC-216 at SFU Burnaby that day from 9am to 9pm and take part in a full day of student-led programming, including news on student clubs and events and eclectic music mixes.
Want to take part in an on-air segment? Contact Robin (CJSF Programming Coordinator) at cjsfprog@sfu.ca, or fill out our handy online sign up form (link.)
Want to do more stuff with us after the Marathon? Visit our volunteer info page (link) to find out how you can get involved with CJSF as a new volunteer.
Stay tuned for more updates like this: visit cjsf.ca and follow us on social media: @cjsf on Twitter/@cjsfradio on FB and IG.
Date:
Friday, February 21, 2020 - 16:45
Posted on:

21 February 2020

By:

cjsfpr