Wham! Bam! EAST VAN! playlist for 03/31/2022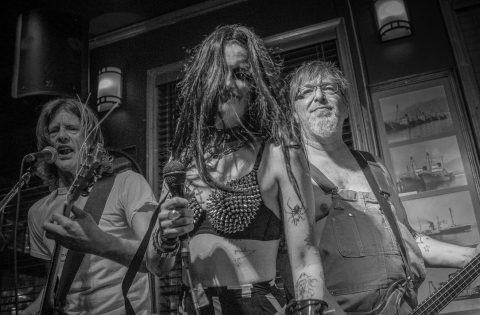 "No one notices the bass player." says Richard Katynski of Daddy Issues and serveral other bands.  Sometimes it's difficult when all you see is a studded cover bra in one of the random photos on his Facebook.  But he is the guy in the overalls and he is the guy on this week's episode of The Wham Bam East Van Show!
We interviewed Rich during the 7th Annual Bowie Ball with Pete Feend and some friends we attended the show with, Ace Davidson & Big Mike. 
Also on this episode we'll play a couple of BC bands that are performing in the Loud As Hell Festival in Alberta and we have an interview with a female barber, Darlene Cromwell.  Hit that play button and follow the adventures of DJ Medy!
Highlighted/Featured Program:
Posted on:

3 April 2022

By:

DJ Medy