Shigeto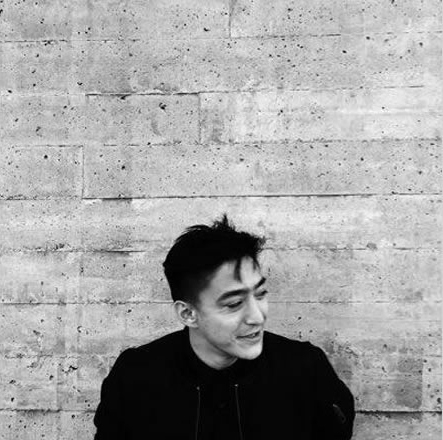 Shigeto's latest EP, Intermission, came to me at the right time. It was just around the time I founded my electronic music show, PulsarSounds (Saturdays from 7-8:30pm), and I just knew his music was right up my alley: ambient instrumentals with significant experimental and jazz influences. Impressed with the well-produced and fascinatingly crafted EP, I took the chance to review his show at the Imperial on East Hastings.
The set opened was producer Groundislava. It was one of the most interesting DJ sets that I've actually witnessed live; there were a lot of tempo changes throughout the set. I felt I had to listen closely and study the transitions instead of just dance. The highlight of the set was the eerie piano track midway through the set, which made some of the audience eagerly stop and wait for him to carry them back into a groove…and indeed, the piano track eventually built up to an epic trap-influenced bassy groove. The DJ set lasted about 30 minutes; it felt short, but I needed a break from all the dancing.
Shigeto appeared not at all long after Groundislava. I ran back into the stage as he treated the excited audience members to some industrial sounds to open the set. I had initially expected another DJ set, but I was pleasantly surprised by the spectacular live drum work that exploded from the stage. The audience members and I stood quietly, our eyes transfixed on Shigeto, as he played with the controls and drummed seemingly simultaneously as the fascinating blend-of-sounds built up into the Intermission EP opening track 'Pulse'.
Eventually the crowd did start dancing as the experimental sounds and live drums shaped itself into the ambient jazz-influenced grooves Shigeto's work is best known for. Shigeto really put all of his energy into the one-and-a-half-hour performance; you could tell by how much sweat he's wiped off himself during his set between controller-twiddling and drumming, never seeming to rest in between.
While it didn't feel too much like an encore, as Shigeto didn't seem to take too much of a long break iafter the main performance, it was definitely the highlight. "Need Nobody", my favourite track off the Intermission EP, was the set closer. I managed to still dance for a bit before rushing to catch the night buses home. This may have been the only experimental electronic act I've ever seen, but it was easily one of the most exciting live electronic performances I've ever witnesses. The experimental soundscapes and live drums combined for an epic performance that both caught my eye and made me dance. I got home at 3:30am - possibly the latest I've gotten home from a show - but it was definitely worth staying up late for.
Posted on:

12 April 2016

By:

Administrator