Motorhead
On October 1st, Metal magicians, Motorhead, visited the Vogue Theater. CJSF volunteer, Isabella Andreis, reviews…
Do you know what never disappoints? Beer, it's always good to go. The streamlined bottle, the artful label, the 'tcshhh' it makes then you pop the top and that first sip that really brings it home and will ALWAYS be there for you. ALWAYS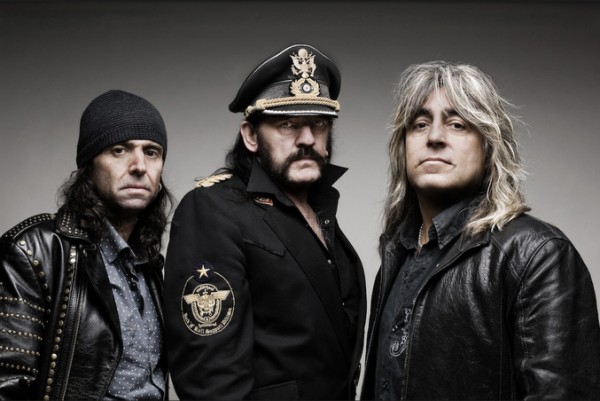 Now imagine that beer has magically turned itself into a band. Motorhead is to music what beer is to the human soul. Touring for the 2nd time for their 19th studio album released last August. Motorizer is a classic, sleazy, fast rock n' roll album that could do nothing less than kill live, and kill it did. It was Oct.1 and the Vogue theatre was packed (100 tickets oversold was the rumor) and spirits were high. Like really high. 
After riling fans up with a Nugent-fuelled killer set by Nashville Pussy, and a surprisingly loud Reverend Horton Heat, Motorhead tore onto the stage. Songs off their album Motorizor, followed by hits from their previous albums  'Killed by Death' 'Iron Fist' 'Bomber' and of course 'Ace of Spades' meshed together like it was nothing. Can you imagine listening to a band set, spanning an entire career, each song sounding like it was written in some monster time capsule that made it loud and nasty no matter what decade you listened? No? That's why you should have gone to Motorhead. There will never be another band that can play The Roundhouse in 1975 in London, and then come to Vancouver over 30 years later and have the same grit and intensity onstage as they did back then. And of course, after the raunch-fest of the year, fans were exhausted just from watching. Motorhead closed the night off with the song that sounds like the one drunken mess of a night you thought you forgot; 'Overkill'. It guarantees you that you are going out after the show, and it's a testament of a night to come.
The show was simplistic in nature, simply just the bands' instruments and a banner in the background. No giant laser shooting robots playing the organ, or band members launching off the stage onto a white stallion. We're talking about a band you could imagine playing the Cobalt (R.I.P) one night, then selling out an arena in Europe the next. A stage and some liquor are all they need, and perhaps a kinder egg or two.
The Mistresses of Mayhem were lucky enough to get an interview with Mikkey Dee before the show, which aired on Wednesday. Oct 14. Listen for Swedes in the jungle, why Motorhead will never die, and Lemmy's backstage rituals.
Posted on:

12 April 2016

By:

Administrator

Author: Motorhead