Method Man
The Commodore Ballroom was packed but subdued as everyone waited for their fix of Wu. The crowd was a nice mix of Hip Hop fans and people who only come out for Wu-Tang.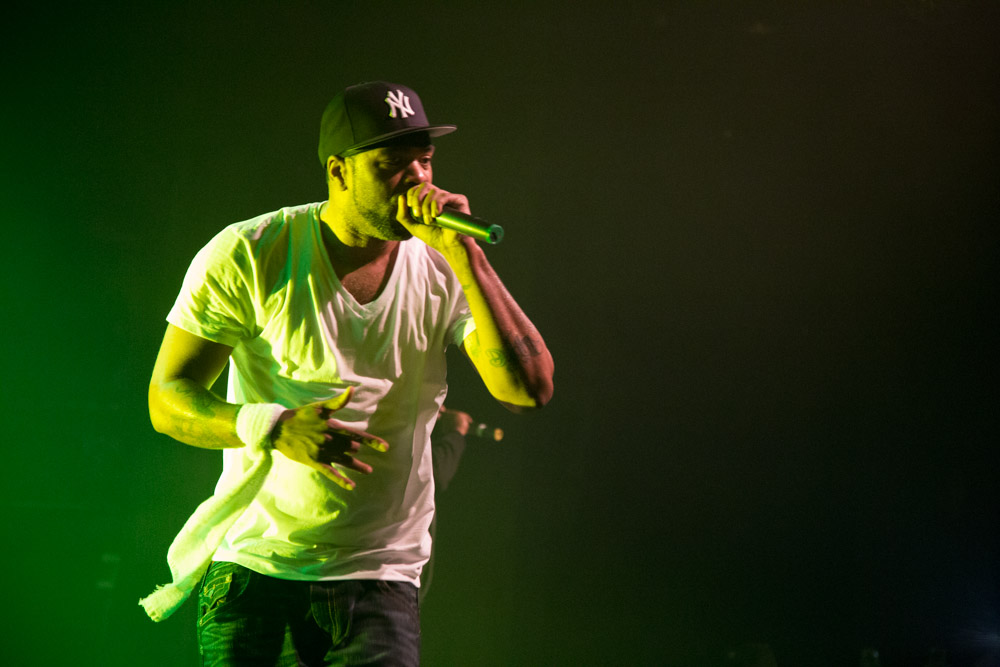 I missed K-Rec, the first act—but I have a good excuse. I was in the alley behind the venue interviewing Cityreal for the interview show. (Stay tuned for the audio chat here on CJSF soon.) For a local who was about to open for Method Man—one of the legendary Wu-Tang Clan, basically Hip Hop royalty—Cityreal was pretty calm. He was a slightly sped up version a some sweet 20s guy who talks like he should be working for some non-profit dedicated to lowering rent for lower income residents of Vancouver. Only once did he break kayfabe. A car rolled by us in the alley and I looked away to move out of the way, so Cityreal screamed, "WU-TANG," giving away his excitement.
Back in the venue, Son Real, Vancouver's other up-and-coming rapper took the stage. You can check that out here. Opening for a legendary performer is both a blessing and a curse. Yeah, new people who are into your genre of music get exposed to you, but at the same time many of these same people want you to get off the stage so that they can see Method Man.
When Method Man finally hit the stage, he gave the crowd what they wanted: a blitz of Wu-associated tracks. The one thing that was impossible not to notice was how thankful Method Man was. He commented, "These songs are 20 years old. Thank you for still liking these songs." He also thanked his hypeman Streetlight, who has also been with him for 20 years. It was strange hearing this while a mob of blissed out 20-year-olds kept offering me tokes. These guys were barely existed when Method started his career.
It hit me: Wu-Tang Clan is officially "classic rock" for people under 35. A great night for Hip Hop.
Stay tuned for my interview with CItyreal, coming up soon on the interview show… 
Photos By Kirk Chantraine from The Snipe
Posted on:

12 April 2016

By:

Administrator

Author: Scott Wood