The Black Lips at the Rickshaw Theatre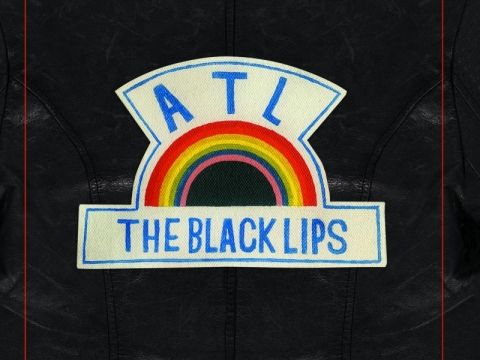 When I walked into Vancouver's Rickshaw back in February, I wasn't sure what to expect. You are never sure what you are going to get with the Black Lips, but one thing I knew for sure was that I was about to see for the third time one of the best rock shows out there. In previous experiences, I have watched the Black Lips exhibit behavior that you could only expect from bands like the Sex Pistols: lighting things on fire, making out on stage, and stripping naked for example. The Black Lips put on a classic punk show.
I was particularly excited for this show because the Black Lips enlisted the Vancouver native Dead Ghosts as an opening act. This was my first time seeing them live and I was not disappointed. Their beachy sound was the perfect warm up, and songs such as "Roky Said" engaged everyone who came early enough to catch it. While they were the opener, the amount of fans wearing their merch shows that they have a dedicated following in Vancouver.
By the time the Black Lips stepped on stage, the venue was completely packed. By the second or third song, it was clear that we weren't watching the same Black Lips that could at any second spring into complete chaos on stage, but instead a more professional band. They played a perfect set with the occasional, nearly inaudible salute to the crowd. While it seems like the Black Lips may have grown up, the crowd certainly has not. From crowd surfers to a friendly mosh pit, it was loud, energetic and so fun to be a part of. The band played crowd favorites such as "O Katrina!" and "Dirty Hands," and not one person in the audience didn't sing along. Drawing from nearly their entire catalogue, it didn't matter if you prefer old or new Black Lips, you probably got to hear your favorite song. For me, that was "Boys in the Wood" from the album Underneath the Rainbow. Excluding "Bad Kids" from their setlist, they closed with a cover of The Almighty Defenders' "Bow Down and Die." In conclusion, the Black Lips are not a show to be missed.
Posted on:

20 March 2017

By:

arts and entert...