VIFF: Hello Destroyer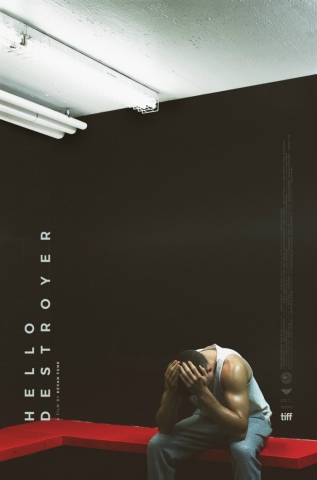 A popular topic amongst many of the films at VIFF this year is mental health. Whether characters are learning to live with the complications of specific diagnoses or coming to grips with the realities of mental health in general, filmmakers are creating substantial narratives that represent the complexities of being human. Kevin Funk's tense pseudo-thriller Hello Destroyer, is a prime example of an authentic and powerful portrayal of the impacts of one's social environment on mental health. 
Part of the BC Spotlight, Funk's tale about a junior hockey player dealing with the fallout from a reckless and dangerous on-ice hit that left his opponent critically injured is a distinctly Canadian piece. Set in Prince George and the surrounding areas, the protagonist (Jared Abrahamson) consistently fails with the realms of blue-collar models of masculinity. His sudden displacement, paired with his removal from his once-bright future and his hockey-playing brethren, lead him into a spiral of personal uncertainty and disappointment.
Hello Destroyer reads far slower that the thriller tag implies. It's a slow burn that's wrought with tension. For the most part, the violence in the film isn't graphic (aside from the real killing of a cow in a real slaughterhouse, which is deeply unsettling), but the implied culture of violence throughout the film ultimately serves as the character's downfall.
Hello Destroyer is a deeply affecting work that takes time after the screening to digest. Through authentic performances, Kevin Funk makes a film that drips in realism, and shines a bright, unfiltered spotlight on the subtleties of toxic masculinity.
Posted on:

14 November 2016

By:

CJSF Station Manager

Author: Jamie Cessford