VIFF 2018 - Studio 54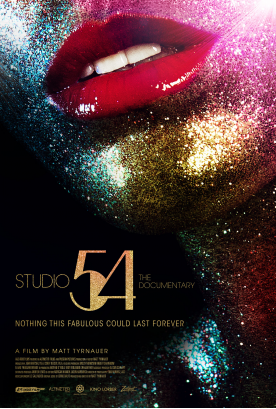 Studio 54, in all its beautiful, debauched glory, needs very little introduction. The discotheque on 54th street and 8th Ave — in both its short-lived tenure and everlasting memory— is intrinsically interwoven within the cultural fabric of New York City, and is arguably emblematic of a long bygone, restlessly mythologized era. What Matt Tynauer manages to capture is a comprehensive, loving retrospective of its rise and fall, through the eyes of its founders, employees, and devout attendees.
There is a lot to like about the documentary. Visually, it is a stunning enmeshing of lurid archival footage alongside oral history; combined with an excellent score, it makes for an exciting viewing. It is fun. But it is more than fun; Tynauer situates all this within the larger cultural climate of the 70's. Disco reigns, and with it a sense of liberation and self-
expression, especially felt amongst communities that are otherwise marginalized. Discotheques exist in a somewhat liminal fashion, providing an ephemeral refuge against the prejudice of society at large. And regardless of who is actually allowed in, Studio 54 stood (and still continues to stand) as the ultimate beacon in the cultural imagination. To this point, the film remains a tad wanting, somewhat glossing over bits of unsavoriness with the forgiving light of nostalgia. The problems that haunted the 70's cannot be simply reduced to personal hedonism or debauchery (which, to Tyrnauer's credit, is addressed fleetingly in the film's second part). The ubiquitous (and largely uncritical) presence, for example, of Roy Cohn —the conniving arch-curmudgeon of New York's seedy underbelly that has been hailed by some as one of the most evil, vicious men in recent history— disrupts the rosy glow.
What the film forgoes in cultural critique it makes up in its charming, rich personal history. Part of what makes this work, exceptional against the flood New York nightlife documentaries, is the recruitment of founder Ian Schrager as the principal interviewee. The quieter partner of the Rubell-Schrager duo, Schrager adds an unflinchingly candid aspect to the history of Studio. Yes, Schrager is subjective and sometimes elusive —to the point of comedic effect— but this frank and tender retrospective adds a compelling humanity to a story of rags-to-riches-to-rags-to-riches known all too well.
Posted on:

6 January 2019

By:

arts and entert...