Review: Along Came Wanda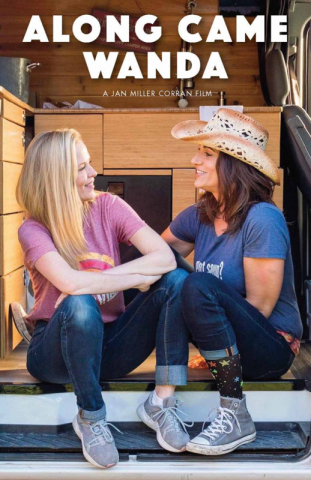 Jan Miller Corran's film, Along Came Wanda, is about Mary Beth and Wanda, two women with distinctly different personalities. Mary Beth is shown to have more of a feminine side, while Wanda acts more like a tomboy. Considering most romantic comedies that feature hetero-normative relationships, and often fall victim to patriarichal values, it was refreshing to watch a movie that depicts the relationship of two strong female leads, breaking with convention. Furthermore, this light romantic comedy was shot around nature, away from the cities, capturing a sense of serenity throughout the film.
Plot-wise, the the film starts with Mary Beth as she waits for the final hearing of her divorce, lost and reminiscing over her relationship with Barbara. Over the course of the film, Wanda, the other lead, takes Mary Beth on a journey of self-discovery. Of course, during her journey with Wanda, Mary Beth allows herself to feel alive and more like herself. Although she likes the company of Mary Beth, Wanda claims their relationship to be just "as friends." Both characters meet an array of different people, each stopping along their way helps Mary Beth  get one step closer to the answers she was looking for.
Along Came Wante provides viewers an important message of staying connected with your inner-self and not to lose oneself in other relationships.
With strong themes, charismatic leads, and a departure from rom-com norms (along with an ending I wasn't expecting), Along Came Wanda was a delightful film about femaile exploration, sexuality, and self-reflection.
Richa Sharma
Posted on:

8 February 2022

By:

arts and entert...