| Artist | Title | Album | Label | Link |
| --- | --- | --- | --- | --- |
| | | | | |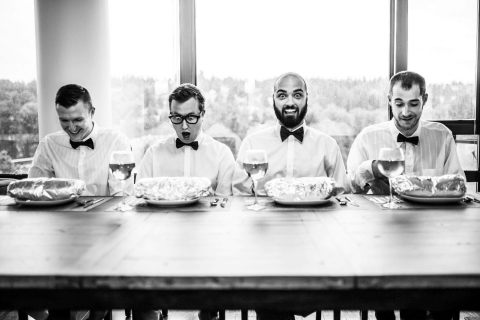 Howdy Hooligans,
 This week I was joined in the studio by non other than the one and only Colin Pearson (singluar, like the highlander.... he's the only one) of Vancouver's kings of 90's reference driven punk rock, YOU BIG IDIOT! They've finally completed the epic meal of an album entitled "Mega Donair" which consists of 12 tastey tracks for you to sink your teeth into. The album actually just actually release to world as I type this at 12am on April 20th, 2018.... so you can listen to this podcast, but I highly suggest you quickly go to your music providing platform of choice and give this album a quick download, you will not be dissapointed! 
 Make sure you get your asses off the couch and head down to SBC next friday, April 27th for one hell of a stacked album release bill, including: ATD, The Greatest Sons, Russian Tim and Pavel Bures, The Penskie File & of course YOU BIG IDIOT! That's a whole lot of value for only $15, the same type of value you might also find in say.... a Mega Donair?
Playlist: 
Uptown Riot "Drinking Song" - Fill the Beers With Backpacks
NOFX "California Drought" - Last Ditch Effort
NOFX "Oxymoronic" - Last Ditch Effort
Jesse Lebourdais "The First Time That I Screamed" - Long Winter
You Big Idiot "Gimmie All The Sauces" - Meag Donair
You Big Idiot "Jessie's Song" - Mega Donair
ATD "Kill Your Selfie" - ATD
ATD "Artifical Choice" - ATD
Penskie File "Kamakzie Kids" - Come What May
Russian Tim & Pavel Bures "Alkogolik" - Self Titled
You Big Idiot "One In A Million (The Ballad of Llyod Christmas)" - Mega Donair
You Big Idiot "Pigeon Lady" - Mega Donair
You Big Idiot "Holo" - Mega Donair
The Greatest Sons "Career Paths" - Play through the pain, sing through the strain
Diesle Boy "Titty Twister" - Strap On Seven Inch
Noah's Arcade "Townhouse 17" - Interdependance
Noah's Arcade "your jesus won't save you from a car accident" - Interdependance
You Big Idiot "Summer Of Shafe" - Mega Donair
You Big Idiot "The Ted Danson Plane" - Mega Donair
You Big Idiot "The Ted Danson Plane" - Mega Donair
You Big Idiot "Piss In A Can" - Mega Donair
You Big Idiot "#Selfie" - Mega Donair
The Elixxxirs "Luck Has Run" - Pacific Soundsystem Vol. 2
The Upside "Tears Of A Clown" - *English Beat Cover
Jonny Bones Ft. Jesse Williams "Gone Away" - *Live
The Interrupters "Phantom City" - Say It Out Loud
The Beatdown "Hooligans" - Self Titled
You Big Idiot "Shitbat" - Mega Donair
Highlighted/Featured Program:
Posted on:

24 April 2018

By:

JonnyBones