| Artist | Title | Album | Label | Link |
| --- | --- | --- | --- | --- |
| | | | | |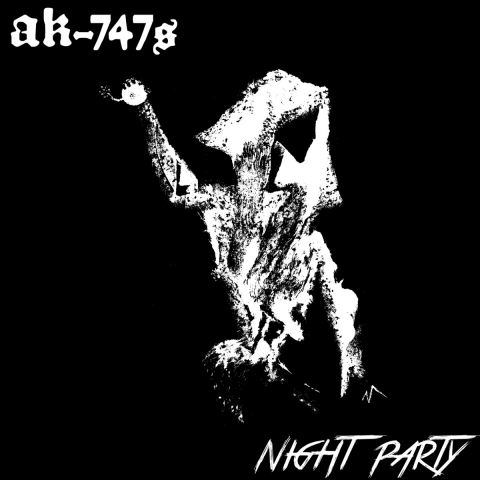 This week I was joined in the studio by Rob Nuclear, of the AK-747's. We spun some tracks off their new album "Night Party" and I attempted to keep up with Rob as he cut through the shit and gave us his unbridled, completely uncensored and spontaneous thoughts on every subject under the sun, from Corrupt politicians to the rising fascist movement known as the "Alt-Right", This episode is not for the meek and it is unapologetic. Regardless of if I agree with all of Rob's views or not, I respect anyone who is steadfast in their beliefs & has the knowledge to at back up those beliefs with fact. Tune in kiddies, this week was an interesting one.
 
 This was also our very first live stream, you can watch the whole episode on our Facebook page, and hear our off air conversations as well. Might start doing that a bit more moving forward. We'll see....
Keep Creepin'
  - Jonny Bones
    The Jen Huangs "Dust" - Rango
    AK 747's "Stars" - Night Party
    AK 747's "Believe" - Night Party
    AK 747's "Night Party" - Night Party
    AK 747's "Harmless" - Night Party
    AK 747's "Laughter" - Night Party
    AK 747's "Standing" - May The Bridges We Burn Light The Way Forward
    AK 747's "Everybody Changes" - May The Bridges We Burn Light The Way Forward
    AK 747's "Loretta" - May The Bridges We Burn Light The Way Forward
    AK 747's "In A Room Alone With You" - War Is A Force That Gives Us Meaning
    AK 747's "It's Not Over" - War Is A Force That Gives Us Meaning
    AK 747's "War Is A Force That Gives Us Meaning" - War Is A Force That Gives Us Meaning
    AK 747's "Blade Runner" - War Is A Force That Gives Us Meaning
    Exarch "Home" - Demo
    The Angry Snowmans "Candy Cane Addiction" - What We Do Is Festive
    The Angry Snowmans "Fast Reindeer" - What We Do Is Festive
    The Angry Snowmans "Wrecked X-Mas" - What We Do Is Festive
Highlighted/Featured Program:
Posted on:

28 December 2017

By:

JonnyBones