The Jazz Spectrum playlist for 04/15/2018
| Artist | Title | Album | Label | Link |
| --- | --- | --- | --- | --- |
| Lighthouse | One Fine Morning | One Fine Morning | Skip Prokop-1971 | |
| Chicago | Introduction | Chicago Transit Authority | Terry Kath-1968 | |
| The Guess Who | Undun | Canned Wheat | Randy Bachman-1969 | |
| Joni Mitchell | The Hissing of Summer Lawns | The Hissing of Summer Lawns | Joni Mitchell-1975 | |
| Allman Brothers Band | In Memory of Elizabeth Reed | Ildewild South | Richard Betts-1970 | |
| Van Morrison | I Will Be There | St. Dominic's Preview | Van Morrison-1970 | |
| Traffic | Glad | John Barleycorn Must Die | Steve Winwood-1970 | |
| Santana | Stone Flower | Caravanserai | Carlos Santana, Mike Shrieve, Antonio Carlos Jobim | |
| Quicksilver Messenger Service | Spindrifter | What About Me | Nicky Hopkins-1970 | |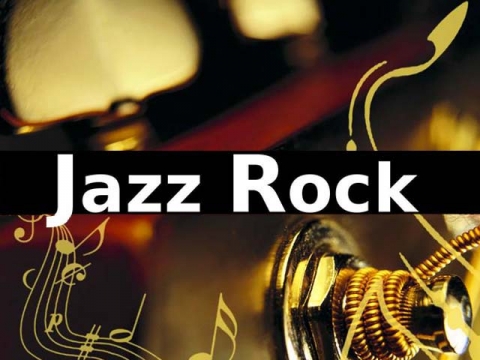 Playing the Blue Notes: Early Jazz-Rock Fusion
The New Grove Dictionary of Jazz defines Jazz-Rock as "A style of music, developed in the late 1960's and early 1970's, that combines the techniques of modern jazz improvisation with the instrumentation and approach to rhythmic accompaniment of soul and rock music of the 1960's.
 As the 1960's came to a close jazz was less prominent on the music landscape as rock and pop music became the music of choice for many people.  Many emerging and established jazz artists experimented with combining jazz and rock music.  Miles Davis was at the forefront of what was called 'Fusion', incorporating electric bass, piano and synthesizers in place of acoustic instruments.  Many of his former band members formed their own Fusion groups and rose to prominence.  Examples are Tony Williams and Lifetime, John McLaughlin's Mahavishnu Orchestra, Chick Corea and Return to Forever, Billy Cobham's Spectrum, Wayne Shorter and Joe Zawinul formed Weather Report. Herbie Hancock's 1973 funk album Headhunters, was for many years the best-selling jazz album of all time.
Today I want to look at Jazz-Rock Fusion from the rock perspective; rock bands who were influenced by jazz and who created music with the jazz elements of improvisation and blue notes. This is the first of a two part series.  Part one covers the period from 1968 to 1975.  Part 2 looks at 1974 to 1979.  You'll hear blues, latin influences, lots of horns and guitars, all with a jazz flavour. 
All of these tunes are part of the soundtrack of my youth.  You decide if it is jazz.  It's what I play! 
Highlighted/Featured Program:
Posted on:

15 April 2018

By:

Jazz Spectrum