Left of centre. Cosmic. Cerebral. Noise Floor 002 at The Fox Cabaret, August 12th, will feature some of the best experimental electronic music Vancouver has to offer.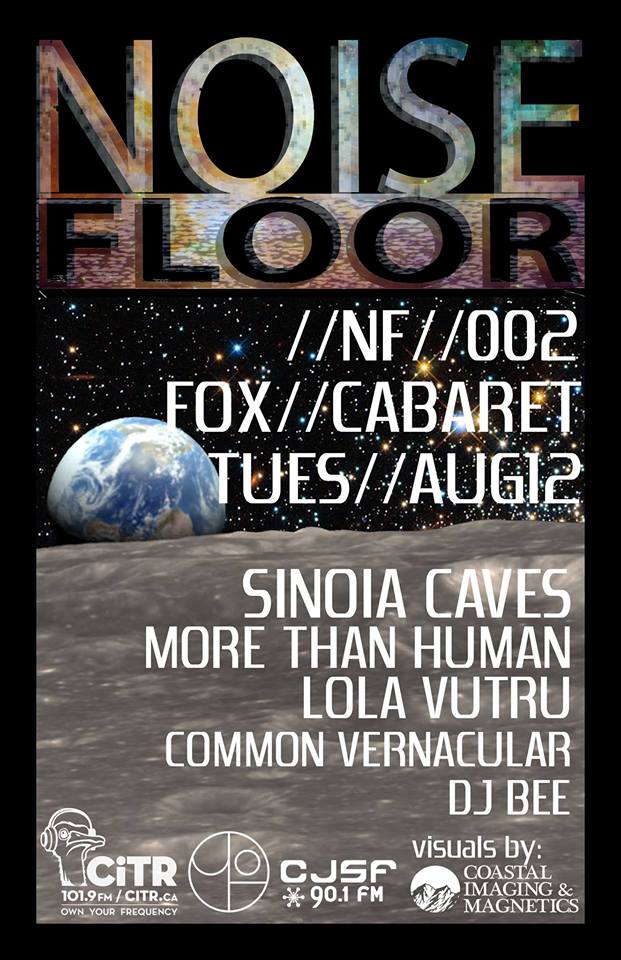 Featuring Sinoia Caves, More Than Human, Lola Vutru, Common Vernacular, DJ B and visuals by Coastal Imaging 
The Arts Show (Thurs 5pm) talked to DJB and Common Vernacular.
NoiseFloor002 on Facebook. NoiseFloor on SoundCloud.
Sinoia Caves (DJ Set)
Posted on:

12 April 2016

By:

Administrator